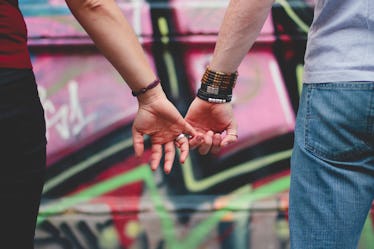 4 Zodiac Signs That Struggle The Most With Committing To A Relationship
If you're in a relationship or dating someone who just can't seem to fully commit to you, you might want to take a good hard look at their dating history, your reason for wanting to be with them, and their zodiac sign. Yes, it's true, some signs can be indecisive and flighty about everything from if they want to be exclusive to what they want to order for brunch. If you're dating any of these zodiac signs with commitment issues, you're probably reading this like, "Hello, it me!"
There are a lot of aspects of commitment that can be intimidating. Emotional intimacy, lack of options, and the responsibility that comes with committing to a relationship can be daunting and just make you wanna run for the door. Different zodiac personalities approach commitment in certain ways, and being wary of commitment isn't necessarily a bad thing! It could mean that the person is taking their time to make sure they get it right, or being extra careful with your feelings and with theirs — or it can mean that they really don't want to delete their dating apps! Regardless, understanding how these four zodiac signs approach commitment can help you understand either yourself or your partner.