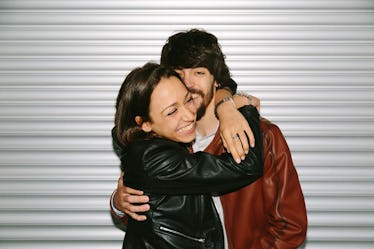 If Your Partner Loves To Compliment You, They're Probably One Of These 3 Zodiac Signs
I am terrible at taking a compliment. I just don't normally believe them — and, in the rare instance I do, I still don't know how to respond. Maybe it's my extreme Virgo-ness, but I tend to believe actions over words. Plus, there's the whole "hyper-self-critical Virgo" thing, so yeah, it can be hard to absorb the positive stuff. Sigh. But for most folks, compliments feel amazing. If that sounds like you, then you really should find yourself one of the zodiac signs that love to compliment their partner, so you can soak up all those sweet nothings.
There are a handful of signs in the zodiac who are born with the natural gift of gab. They can sweet talk just about anyone (Leo and Aries, I'm looking at you), but what makes for a good compliment is sincerity, and that it comes from the heart. The signs who give the best compliments are the ones who do so selflessly, because they just can't contain all their feelings about how wonderful they think you are. They're also the ones who are creative and intuitive enough to tell you things that speak directly from their heart to yours. What I'm saying is, if you enjoy a compliment, these three signs are the gold standard. Get ready to blush and swoon.