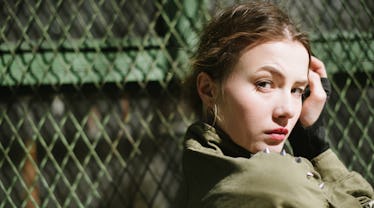 3 Zodiac Signs That Are The Most Likely To Fight & Bicker When In A Relationship
I hate conflict. I actively go out of my way and swallow my feelings just to avoid the discomfort of confrontation. And then, there are folks who are the polar opposite. They seem to thrive on confrontation and actively look for arguments. So, as you can imagine, when I have found myself in relationships with people like that, well, let's just say they didn't last very long. That's because it's just as important to find a partner who shares your fighting style as they do your interests. By knowing which zodiac signs are most likely to fight in a relationship, you can get an early heads up on how frequently (and about what) you'll be bickering with your partner.
Disagreements are basically inevitable in relationships. They are how we set boundaries and really get to know each other well. So, the goal is not just to find someone you "never" fight with, but someone who you can fight with productively. Arguing is a form of communication, so it helps if you're familiar with the way your partner tends to fight, in addition to how often they pick said fights. If you, like me, loathe confrontation, you probably need to be paired with someone with a lot of patience, like a Taurus or an Aquarius. However, if you like the passion of an argument, well, these three signs are the perfect fit for you.