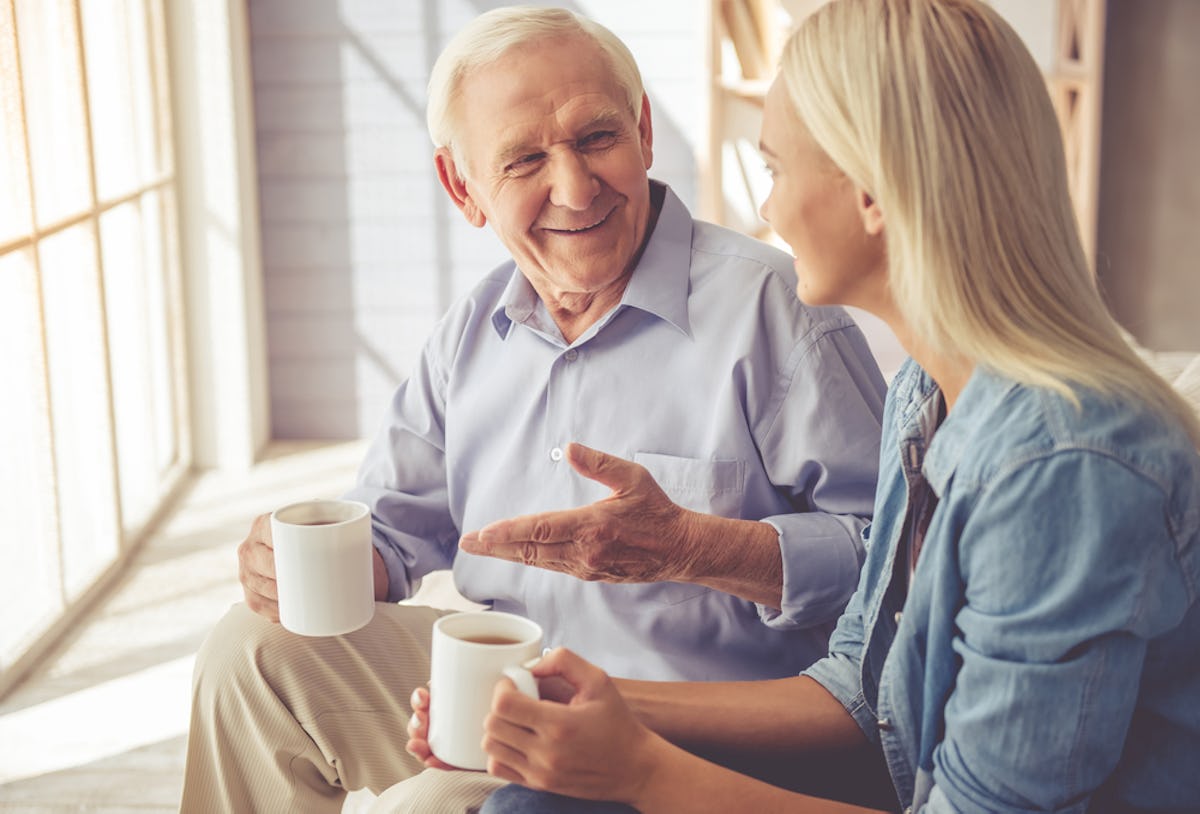 3 Ways To Bond With Your Partner's Dad, If You Think They May Be Family Someday
When you first start dating someone, it's all about your connection, your chemistry, and your bond. As time goes by and things start to get serious, the scope begins to widen and you start forming relationships with their friends and loved ones. When things really start to get serious, and you start to think your partner might be ~the one~, then bonding with their family becomes increasingly important. Because these people may be your family too, and before you know it, you'll be thinking of ways to bond with your partner's dad if they're an important part of your partner's life. The prospect of developing that relationship can be a little daunting — especially if you don't click with him automatically — but that doesn't mean you can't help the process along.
This is especially important if your partner is really family oriented and close to their parents. Besides, wouldn't life be just that much easier if you had a happy and friendly relationship with both of your potential in-laws? To help with that goal, I reached out to Caleb Backe, a Health and Wellness Expert for Maple Holistics, for his advice on how to get closer to pops. Here is what he said will help you form that bond.