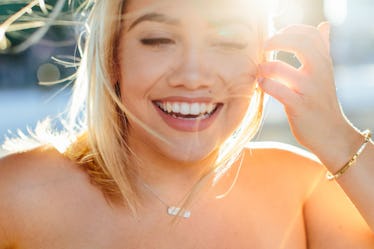 3 People Share The Most Valuable Lessons They Learned From Their Last Relationship
If you've ever seen an episode of Sex and the City, you're probably aware of the fact that relationships that don't last are ultimately good for two things: diversifying your sex life and teaching you valuable lessons about love. Whether you're a Carrie or a Samantha, each of your exes probably helped you learn something about yourself and your needs, even if you didn't realize it. Maybe your last partner was no Mr. Big, but there was still a reason you got into a relationship with them — and there were reasons you two broke up. Even if you aren't fortunate enough to have your own dating column in the paper, you can still reflect on your past relationships and try to make something useful out of all the heartbreak.
If you "can't help but wonder" what your ex could have possibly taught you about love, I get it. To help inspire you on your path toward acceptance, here are three stories from women who have been there. With some time to heal and think, they were each able to come away from their last relationships having learned a valuable lesson. It's important to remember that no matter how tough the breakup, you can almost always find a silver lining.