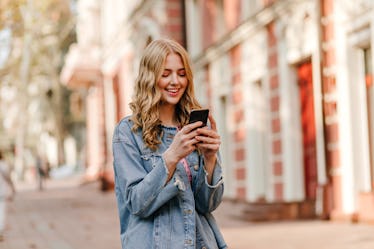 You'll LOL At These 25 Funny Instagram Captions To Use After A Breakup
Shutterstock
If your Instagram looked like #relationshipgoals up until your recent breakup, you might feel compelled to share the news of your split with your followers. (If Miley Cyrus can do it, why can't you, right?) But if long, vulnerable captions aren't your style, you might want to opt for funny Instagram captions to use after your breakup to convey that you're newly single and going to be just fine.
If you're not exactly feeling super funny today, don't worry. This list has got you covered. Whether you want to just go with a hilarious Lizzo quote that shows how fabulous you are or you want to get some people sliding in your DMs as soon as humanly possible, this list is filled to the brim with options for every mood.
Rather than blowing up your group chat trying to come up with the best caption, let this list do all of the heavy lifting for you. Read each one of them and copy and paste whichever feels the most true to how you're feeling onto your next Instagram post. Are you ready for this?