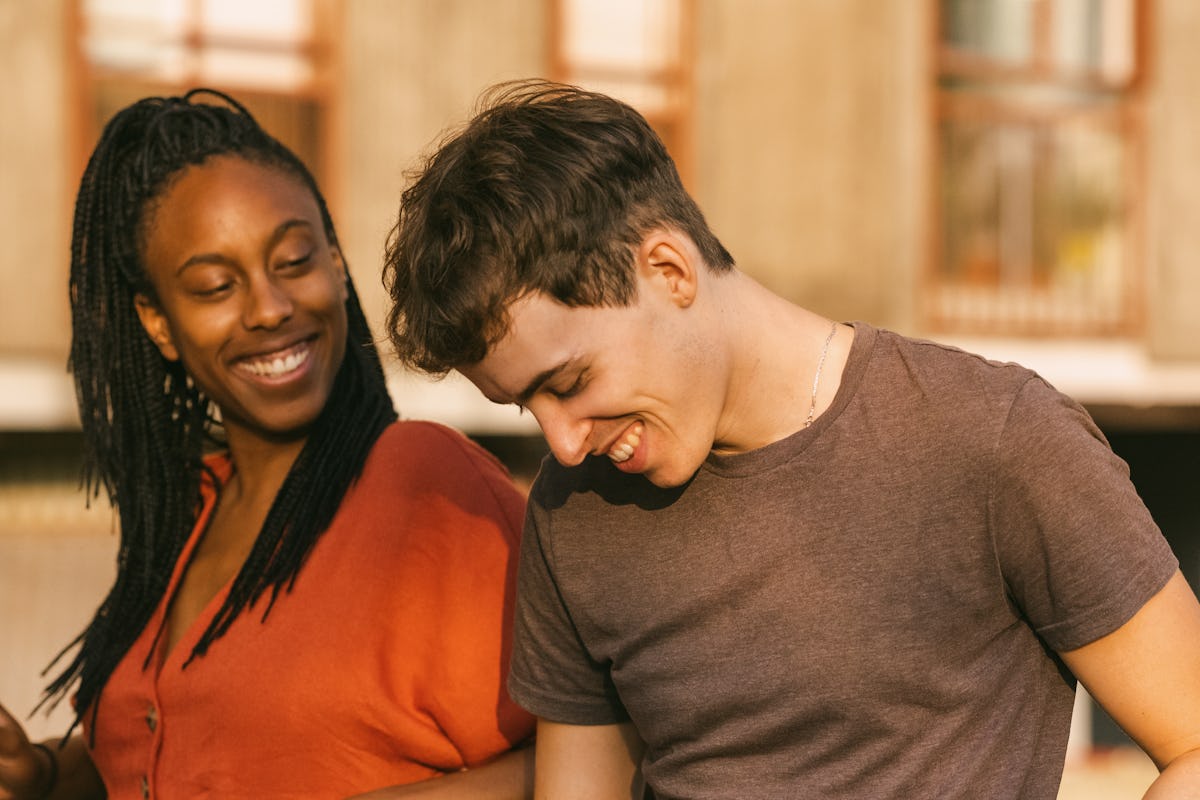 Ask Your SO These 21 Questions About Their Past To Learn *Everything*
Maybe you and your partner have just started to get serious. Maybe you've been together for a decade. No matter how well you think you know your partner, you can never know every single memory they have from the time before you two met. That may be one of the coolest things about relationships — no matter how well you know their habits, preferences, and schedules, there are always new things to learn about your SO's life before you. Even if you feel you've covered everything, there may still be some questions to ask your partner about their past that will let you see bae in a whole new light.
The Gottman Institute, a center that researches relationships, has developed the Gottman Card Decks app, which offers more than 1,000 questions, statements, and ideas for improving and adding intimacy to your partnership. Many of those questions involve delving into your SO's past, and that makes sense — your partner's history can feel like an even bigger mystery than your future together. If you're looking to take a deep dive into your partner's previous relationships, memories, and experiences, then I've got some questions that will bring you and your boo closer than ever.