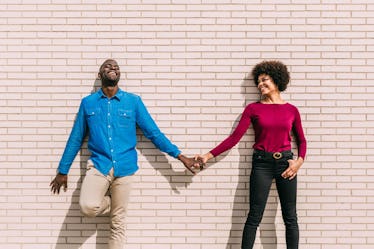 5 Questions To Ask A Date When You Want To Take It Further
I've always believed that when you first start dating someone new, the best policy is to keep things light and low-pressure. Just figure out if you like the person, enjoy their company, and see if you have good chemistry. Most of the time, even though the person is great, they just aren't the right fit for me because they don't hit all those criteria. However, when they actually do and it's time to start taking things to the next level, I get a little nervous. Thankfully, I've learned to have serious questions to ask a date on standby that will help me decide whether or not to take things further. These are questions that can aid you in getting a little deeper and gaining a better understanding of who the person is at their core, but also what kind of future they envision for their lives. That way, you can tell if that's even a picture you want to be a part of.
Knowing how to ask those questions and get good, illuminating answers can be challenging, though. So, I reached out to the experts for their advice on which questions you should ask to make sure you are really on the same page before you take your relationship to the next level. Here is what they had to say.