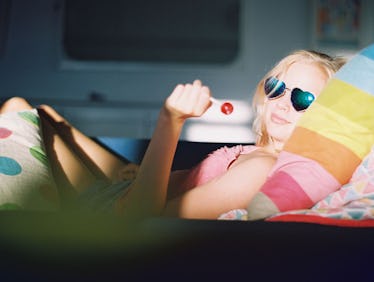 20 Things Every 20-Something Needs To Hear, So Stop What You're Doing & Listen Up
It doesn't matter where you are in your 20s. If you're 20-something, you can agree that the entire decade is full of so much self-discovery and growth. Do you ever wish there were a list of things every 20-something needs to hear so you can refer to it? Look no further, because I'm going to give you just that.
Don't get me wrong: I love receiving those golden pieces of advice at the most random times. But, if you could also have some bullet points to help you navigate your way through your 20s, why not? Besides, this won't be the only time you hear any of these tidbits of advice. It'll take a few times for you to truly understand what they mean and how they apply to your life.
Try to keep in mind that your 20s isn't a race; it's a marathon. Everyone is going at a different pace, so don't make it a competition. You're just as much a grown-up as the next person. So, try not to let your age depict stages of where you should be in life. You do you, girl. Again, these 20 things might not resonate instantly, but expect to hear them in some way throughout the decade. (You can thank me later.)