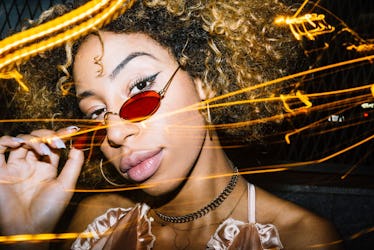 20 B-Day Gift Ideas For Your Libra Bae, Because They Love To Be Pampered
IMHO, it's no coincidence that Libra season and fall overlap. Both of these periods are all about relaxing, having a good time, and getting cozy AF. If you're dating a Libra, you probably know that their MO is feeling balanced and content. Your Libra bae's birthday is likely around the corner, so if you're in need of some birthday gift ideas for Libras, I have good news for you: There is so much luxurious inspiration out there.
When it comes to this sign, it's important to remember the three P's: pamper, party, and pleasure. These scales embody the true meaning of work hard, play hard, but go one step further by adding "rest harder" to the mix. They love being comfy when relaxing at home, looking glamorous and eye-catching when out on the town, and feeling cared for by their friends and family. This last desire is one of their most important traits. Just the act of getting them a gift can mean so much. TBH, your Libra bae is likely going to love whatever you decide to get them just because you took the time to make an effort.
To pick something out that'll make this air sign's heart sing, check out the following ideas.