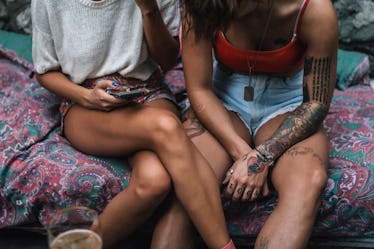 16 Tweets About Cheating That Are Way Too Real For People Who Have Experienced It
When it comes to dating, being cheated on is one of the worst feelings. Part of the reason it's so painful is how isolated it can make you feel. Here are some tweets about cheating that could make you feel like you're not alone or maybe give you a good laugh. If you're getting through a breakup or just finding out about your partner cheating on you, chances are things are difficult right now. It's totally normal to take some time for yourself when this happens.
If the going gets really rough, know that this happens more often than you might think. In fact, the Institute for Family Studies studied infidelity in the United States between 2010 and 2016 and found that 20 percent of men and 13 percent of women report cheating on their partner.
And hey, during hard times, humor can sometimes be the best medicine. Scrolling through Twitter in the privacy of your own home or on your commute might just do the trick. Sometimes, things can be so hard that all you can do is take a second to have a laugh. If you agree, these tweets might seriously cheer you up.