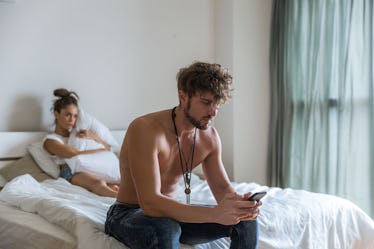 18 Women Who Have Been Cheated On Reveal The Suspicious Red Flags They Overlooked
I'm lucky enough to say that I've never been cheated on but all of my friends who have been cheated on say that, in hindsight, there were signs they totally overlooked. And, I mean, I don't blame them for overlooking! If you're in a happy relationship you usually aren't looking for signs your partner is cheating. But that trust we have for our partners in a happy relationship can unfortunately also be what leaves us with a blind spot if our partners do wind up cheating.
Well, unfortunately, not every relationship is healthy and happy. Sometimes trust can be difficult to hang on to when you've got a gnawing feeling that your partner might be unfaithful. But, even when you have that feeling, what are you supposed to do to confirm it? How can you know for sure that your partner is cheating on you? Is there a way to even know? Are there signs other than catching them red-handed in bed with someone else that could mean they're cheating? Well, in a recent Reddit AskWomen thread, ladies shared the subtle and sometimes not-so-subtle ways in which they realized their partners were cheating on them. Read along and take note.
This article was originally published on