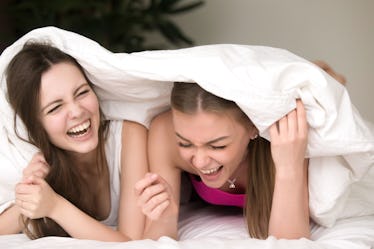 15 Things That Are Naturally Better Together, Just Like You & Your Sister
No one ever really plans to have a sister. That was all our parents, but we can't deny how instantly gratifying it is to build and maintain a relationship with her. It definitely makes you think about all of the other things that are better together, just like the two of you.
Your relationship with your sister is unmatched, but what about those other gems in life we unknowingly always pair together, because it seems like they were simply meant for each other? From food to clothes, the universe has somehow discreetly made it so that these natural pairings #bless our lives over and over again. And no matter how much we try to deny it, these things are absolutely incomplete without each other.
Maybe we don't know the actual origins of these pairings all began, but we have no problem practicing the "traditions." A lot like our relationship with our sister, we don't get to choose when the journey begins. We simply strap in when the time is right, and enjoy every second of the ride. So, if you find yourself naturally pairing those dynamic duos in life, chances are, the lists is endless, but some are universally, undeniably way better together than they are apart.