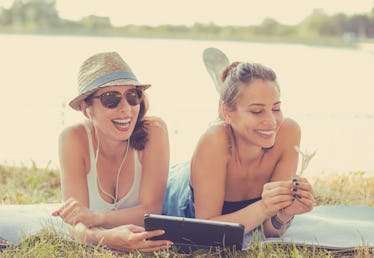 7 Obstacles That Are So Much Easier To Face If You Have A Sister
If you never believed in magic, having a sister most likely changed your mind. They're everything we need to get through the day, and we are so thankful that our parents made us a lifelong best friend. Our sisters genuinely help us get through life's mishaps. Some struggles you face in life are so much easier to endure with your sister by your side, and it's mostly because she is genuine, unbiased, and has your best interests in mind, always.
Sisters don't get enough credit for the impact and affect they have on our lives. Their very presence is comforting, and you always know that you have a friend in this big world, whether she's simply a phone call away or waiting for you to open the door. Everyone knows you don't get to choose your sister, and maybe that's why she's the perfect person to help you combat the unexpected and unwarranted things that happen in your life.
At the end of the day, words can hardly do justice to describe all of the things a sister does and just how meaningful every single one of her unique qualities are. It's definitely a bond that can't be duplicated. So, if you have a sister and wouldn't trade her for the world, she was mostly like there for life's hiccups.