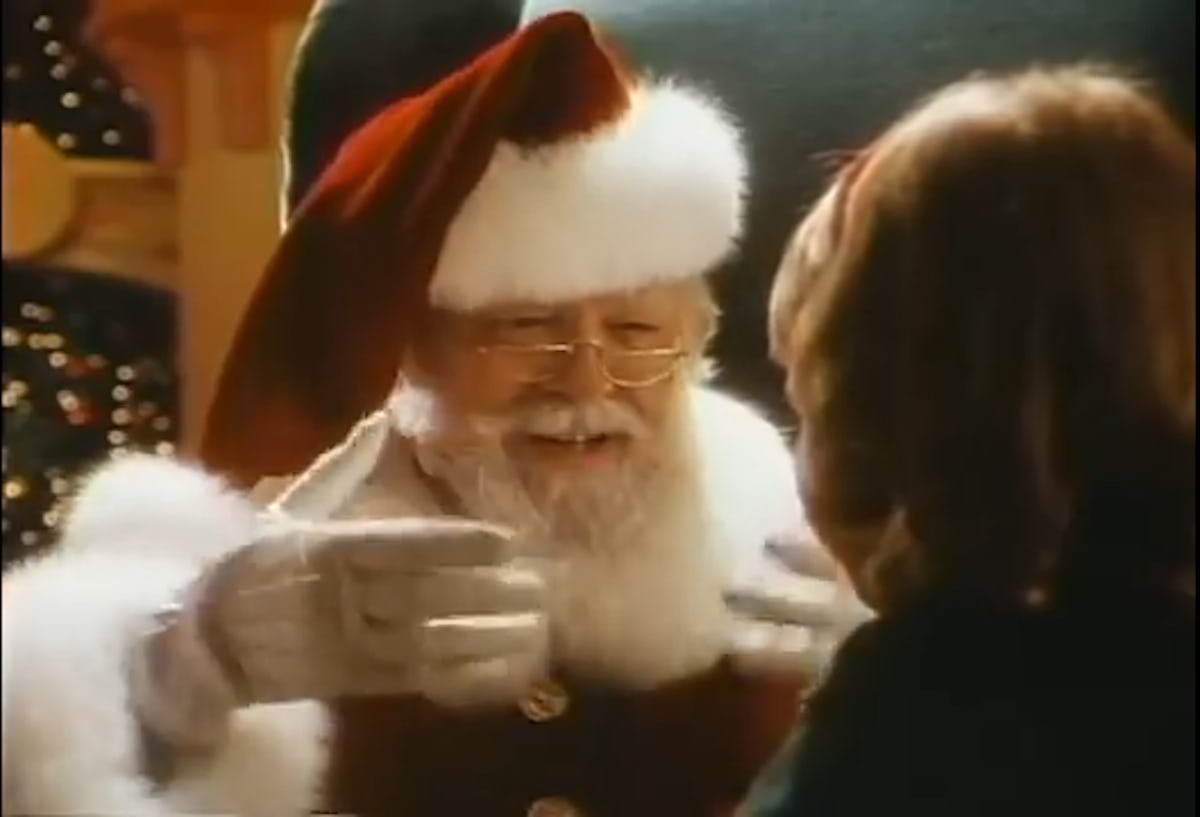 15 Christmas Movie Quotes That Are The Perfect Tree Toppers To Your Insta Post
Where would the holiday season be without streaming those overly-anticipated Christmas movies on repeat? These films are the holiday's spirit animal, and we are here for how they seriously help us ring in the special time of year. Honestly, using Christmas movie quotes for Instagram will give any post some holiday depth and enchantment.
Those one liners in Christmas movies always gave us the feels, and they were usually random. In other words, we definitely were not ready for how appropriate they were during the time and situation unfolding in the movie. Life is a lot like a movie, which is why we want to take every chance during the holiday season to make our captured moments just as splendid as they were on our TV screens. Whether they involved a love story, a Christmas miracle, or a bad apple turned good, these flicks and their meaning will always secure a special place in our hearts.
Any picture captioned with a Christmas movie quote — funny or serious — is worth a second look and a double click. I mean, who says those magical words can't permeate on a different screen, like our phones? No matter what the holiday picture is, tying it down with those Christmas hitters is going to be festive AF. There are so many options to choose from, depending on what vibe you're trying to give off, but it couldn't hurt to start off with a few of these that are basically words made out of gold.
1. "Mom, can Santa go through customs?" — Brook, Home Alone
2. "Doesn't come from a store. Maybe Christmas, perhaps, means a little bit more." — The Grinch, Dr.Seuss' How the Grinch Stole Christmas
3. "The best way to spread Christmas Cheer, is singing loud for all to hear." — Buddy, Elf
4. "You have such a pretty face, you should be on a Christmas card." — Elf
5. "I'll just be hanging around the mistletoe, waiting to be kissed." — Mia, Love Actually
6. "It's Christmas Eve and we are going to go celebrate being young and being alive." — Miles, The Holiday
7. "Every time a bell rings, an angel gets his wings." — Zuzu Bailey, It's a Wonderful Life
8. "I myself believe that when it comes to matters of the heart, the only sin is turning your back on love because of what other people think." — Holiday, Holiday Heart
9. "It's too early. I never eat December snowflakes. I always wait until January." — Lucy van Pelt, A Charlie Brown Christmas
10. "I think you're really beautiful and I feel really warm when I'm around you and my tongue swells up. So... do you wanna eat food?" — Buddy, Elf
11. "Isn't there anyone who knows what Christmas is all about?" — Charlie Brown, A Charlie Brown Christmas
12. "No, no. You don't get it at all. I mean "Jingle Bells." You know, Santa Claus and ho-ho-ho, and mistletoe and presents to pretty girls." — Lucy van Pelt, A Charlie Brown Christmas
13. "Faith is believing in things when common sense tells you not to." — Doris Walker, Miracle on 34th Street
14. "Oh, Christmas isn't just a day. It's a frame of mind." — Kris Kringle
15. "I planned out our whole day: First, we'll make snow angels for two hours, and then we'll go ice skating, and then we'll eat a whole roll of Toll-House cookie dough as fast as we can, and then we'll snuggle." — Buddy, Elf
Christmas movies are super versatile and universal. They may be more symbolic during the holiday season, but if we have anything to do with it, we are watching them any time of the year.