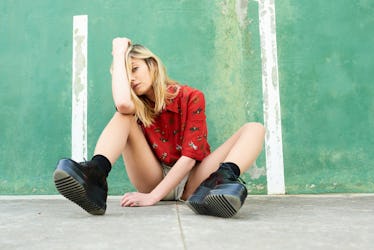 14 Things That Are Making Your Early 20s Struggle City, But Really Shouldn't Be
Your 20s is just like that new amusement park ride you were so stoked to get on, until you realized the drop was way steeper than you initially anticipated. The struggles in your early 20s will shape you, but not before they try to catch you off guard and bring you down. It's your job to take matters in your own hands, and show those struggles who's boss.
A good portion of the struggles you're experiencing are likely self-made, because you might have lost sight of who matters most in the equation of your life — you. This is your life, after all, and it is what you make of it.
If you're constantly repeating, "The struggle is so real," on a daily basis, you are more than likely allowing unnecessary struggles to linger. We've all been there, and this is just the beginning of the journey that is our 20s.
Your entire 20s is a learning process, but instead of pulling an all-nighter to learn the curriculum, you've got an entire decade. In other words, you will always be a student in this course called life. You need to cut out these 14 unnecessary struggles ASAP that are only holding you back.