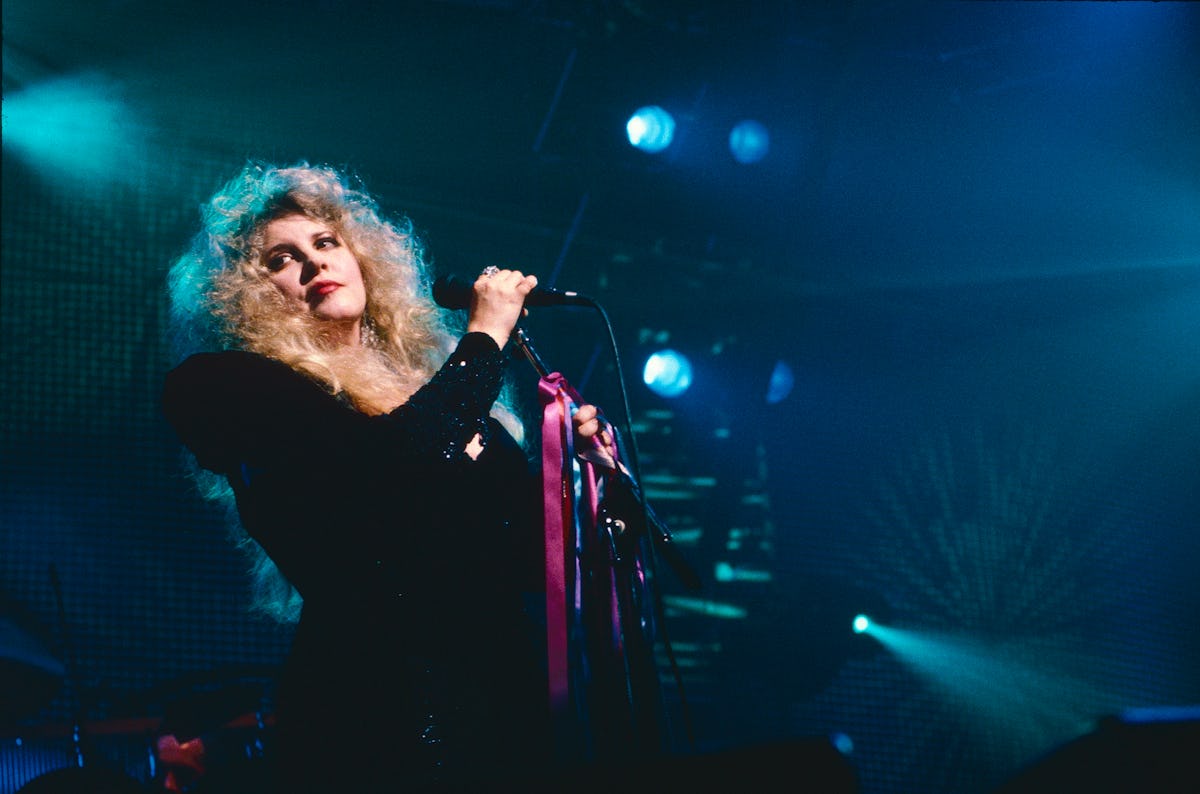 These 13 Fleetwood Mac Lyrics About Love, Sex, & Heartbreak Are SO Relatable
Lisa Lake/Michael Ochs Archives/Getty Images
TBH, it's no surprise whatsoever that Fleetwood Mac is one of the world's best-selling bands of all time. Not only are many of their songs catchy AF, but the subject matter is also relatable for anyone who's ever been in love. From melancholy breakup tunes to uptempo jams about falling hard, they've covered it all — and while there are countless Fleetwood Mac lyrics about love, sex, and heartbreak worth learning by heart, some never fail to make you feel seen.
Perhaps what makes Fleetwood Mac's lyrics resonate so deeply is that the band members themselves were dealing with their own brutal relationship drama while churning out their chart-topping hits. Over the course of their career, their dynamic ebbed and flowed as they became entangled in scandalous love affairs with each other — which obvi provided ample inspiration from a songwriting standpoint.
Today, Fleetwood Mac has experienced a sudden resurgence in popularity (insert praise hands emoji) thanks to one viral TikTok video. In the clip, a potato farmer named Nathan Apodaca can be seen skateboarding and vibing TF out to their 1977 song "Dreams." The video was so joyful and wholesome that it garnered millions of views — and TikTok users around the world began posting their own recreations of it. Before long, "Dreams" hit Billboard's Top 10 chart for the first time since it was released nearly 43 years ago.
Between the distinctly raspy vocals of Miss Stevie Nicks, the husky harmonies of Christine McVie, Lindsey Buckingham's gorg guitar solos, and the haunting lyrics that explore every shade and season of love, Fleetwood Mac has proven time and again that their songs are timeless. Whether you're itching to skate down the street lip-syncing with a massive bottle of cran-raspberry juice in hand, or you want to belt your heart out right in your bedroom, here are some iconic lyrics to learn.