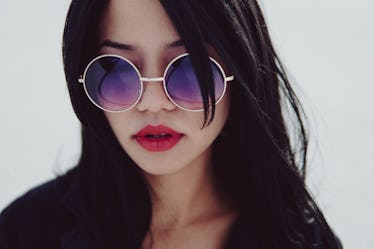 12 People Reveal Their Longest Dry Spells Without Sex & The Variety Is So Comforting
For the uninitiated, a dry spell is when you go through a stretch of time without hooking up or having sex. There are plenty of reasons you might want to abstain for awhile: Maybe you're hyper-focused on school or work, maybe you're healing after a breakup, or maybe you're experiencing an unfortunate string of first dates with people who have never learned the importance of dental hygiene. No matter the reason, you might wonder how long a normal dry spell lasts — and the thing is that there's no typical length.
Not even the rich and famous are immune from occasional droughts. As Jennifer Lawrence told Vogue in 2015, "Cheers to my hymen growing back!" The next year, she told Extra TV, "What dating life? ... I haven't felt the touch of a man in..." (here, she trailed off for dramatic effect). And earlier this year, she told The Sun, "I am making it clear that I have not had sex in a very long time." So, look, if it's been awhile for you, you certainly have some pretty sweet company. There's no shame in taking a break from getting physical.
If you need extra reassurance, these women get exactly what you're going through. Clearly, there's no time limit on how long it's "OK" to go through a dry spell. Everyone's different and that variety can actually be pretty comforting. So, you do do (literally), and don't sweat if it takes awhile to get back in the game.