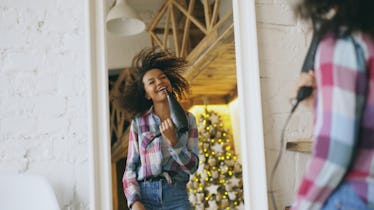 12 Perfect Things To Do When Your Plans Bailed & It's Just You For The Night
Picture this: It's a Saturday afternoon, you have plans to check out that cute new wine bar with a friend later tonight, and suddenly, your phone lights up with a text. Unfortunately, your girlfriend has to bail (for a good reason). Now, you're dressed up in your new suede booties with nowhere to go. The struggle's real, right? Wrong! There are actually plenty of things to do when your plans get canceled that are just as fun. Sure, you're bummed that you can't catch up with your friend, but think about all the quality time you now get to spend with yourself.
After assuring your friend that it's totally fine, don't waste your free night away. Instead, try out any of the 12 ideas on this list. You've got all of this free time that you don't have to share with anyone but yourself. You can use it to either be more productive by cleaning up your apartment and getting organized for the week, or for a carefree evening alone where you truly live by the words, "treat yourself!" Just because plan A didn't work out doesn't mean plan B can't be just as exciting. In fact, you might realize that spending some quality "me time" is exactly what you never knew you needed.