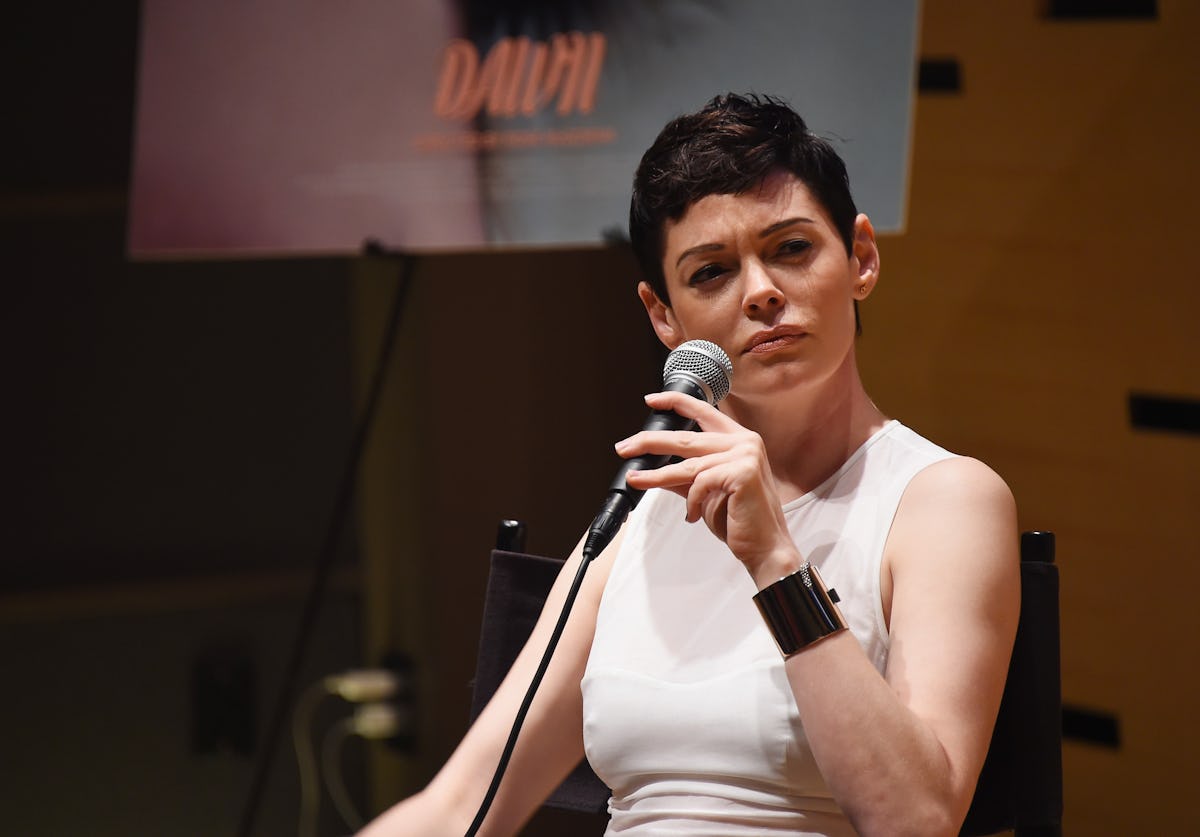 12 Powerful Quotes From 'TIME's Person Of The Year Issue That'll Give You Hope For 2018
Michael Loccisano/Getty Images Entertainment/Getty Images
TIME has released its Person of the Year 2017 issue, and everything about it speak volumes to the bravery of actors and various professionals who have encountered a form of sexual harassment. "The Silence Breakers," followed by "The Voices That Launched A Movement," are just the beginning to many powerful quotes from 'TIME's Person of the Year issue.
If you haven't been able to look at the cover just yet, it features Isabel Pascual, Adama Iwu, Susan Fowler, Ashley Judd, and Taylor Swift. Over the past few months, the hashtag "Me Too" took social media by storm. This seemingly followed after multiple accusations against the well-known Hollywood producer, Harvey Weinstein, came out. Slowly but surely, temporarily silenced acts of sexual harassment against stars began to surface, some even from many years ago. And like a rippling effect, individuals who are not accustomed to the limelight felt brave enough to voice their stories as well.
Since TIME has made "The Silence Breakers" their person of the year, it has inventively made it so that we can read about several accounts of a brave outstanding to multiple injustices that effect different genders and economical classes of people. "Powerful" hardly scratches the surface to describe how riveting and invoking the words are from these breakers of silence.
1. "And he could tell by my face — to use his words — that something devastating had happened to me. I told him. I told everyone." — Ashley Judd
2. "There wasn't a place for us to report these experiences." — Ashley Judd
3. "He said if I ever wronged him, he would have me kidnapped, have my eyes gouged out with a Bic pen and throw me into the Hudson River." — Selma Blair
4. "I thought, What just happened? Why didn't I react? I kept thinking, 'Did I do something, did I say something, did I look a certain way to make him think that was O.K.?" — Anonymous hospital worker
5. "It does't matter if they criticize me I can support other people who are going through the same thing." — Isabel Pascual
6. "I'm being blamed for the unfortunate events of his life that are a product of his decisions. Not mine." — Taylor Swift
7. "When I testified, I had already had to watch this man's attorney bully, badger and harass my team, including my mother...I was angry." — Taylor Swift
8. "I experienced a little bit of victim blaming, victim shaming — people digging into my Instagram and pulling up sexy photos, as if that discredited me from speaking out against sexual violence. And gay men are often highly sexualized in the media, so coming out with a story of sexual assault, especially one that also involved alcohol and maybe drugs, there is an idea that 'Well, did you want it?.'" — Blaise Godbe Lipman
9. "We're running out of time. I don't have time to play nice." — Rose McGowan
10. "Someone who is in the limelight is able to speak out more easily than people who are poor. The reality of being a woman is the same — the difference is the risk each woman must take." — Sandra Pezqueda
11. "Why are you questioning the victim here? Let's flip it. Let's talk about what the predator is doing." — Terry Crews
12. "I'm sure the road will be long and difficult, but it will be positive in the end." — Sandra Muller
We may not be able to completely relate to movie stars specifically when it comes to lifestyle, but that doesn't disqualify the fact that we are all human. Too see and hear individuals who naturally have all of their business in the news, speak out about a personal and traumatizing experience that can happen to anyone, is the first step in promoting unity, no matter what your background is.