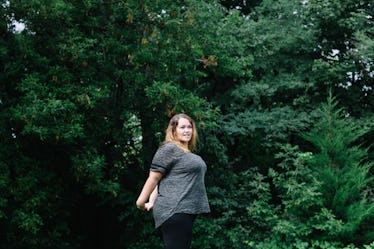 11 Things No One Tells You About Working Out, But That Doesn't Make Them Any Less True
When you first get into the swing of a workout routine, it can be intimidating and confusing as hell. You're proud of yourself for getting out there and trying something new, but at the same time, there are so many things that you feel like you might be doing wrong, and the struggles are just freaking real. Trust me though, there's a long list of things no one tells you about working out that virtually everyone encounters at some point. You are not alone, fam.
Most people are aware of the many benefits associated with working out, like the fact that it can increase your energy levels and improve your sleep. But what's not as commonly discussed, for example, is that grueling cardio sesh you endured like a champ when you forgot your headphones, or that time you had to wear bikini bottoms for underwear because your time at the laundromat has basically tripled since you started regularly hitting the gym.
However, among the myriad struggles of adapting to a healthy lifestyle, there are just as many rewarding things that can come from a regular workout routine, too, but people still don't seem to talk about either at the end of the day.
Here are 11 things that literally no one tells you about working out, but they're all insanely true and relatable AF.