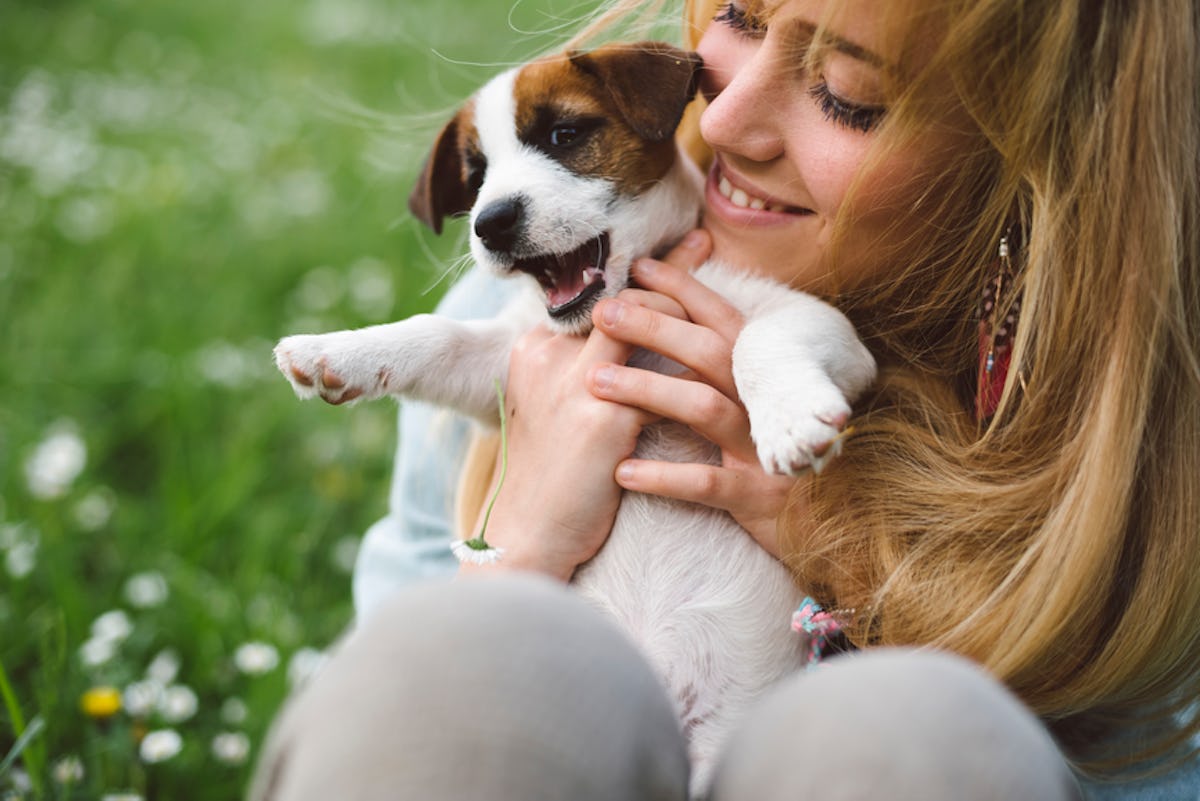 11 Incredibly Adorable Dogs Who Totally Understand How Ready We Are For Spring
One of the worst things about winter is the fact that the outside is just so uninviting. A lot less time is spent walking around, just enjoying fresh air, because it's so cold. And not being outside as often leads to another dilemma: not being able to see fluffy dogs running around, enjoying their amazing, K-9 lives. Dogs in the spring are one of the greatest joys in life — because they are cute, they're energetic, and you just can't help but smile at their antics.
We are so lucky to have dogs. They will love you unconditionally and also make you laugh until your sides hurt. They have the best personalities ever. You can bet that they'll be running out the door and rolling around in the grass the moment snow melts and it's warmer than 45 degrees. Doggos, just like you, have been fed up with being cooped up inside. They of course get their walks every day, but it's not the same as really enjoying a warm spring breeze (and by warm, it means that it won't feel like a slap in the face). Now, they can finally be free and be the wacky pups they are.