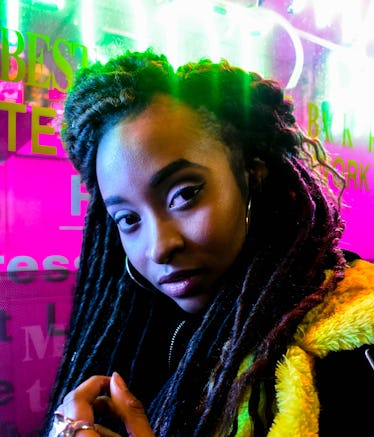 10 Zodiac Birthday Gifts To Give To The Star-Obsessed Friend In Your Life
Photo by Maria Badasian on Unsplash
Are you or your loved ones completely and utterly obsessed with astrology? If so, you've definitely come to the right place, not to mention you're preaching to the choir. Yes, I will be sharing my all-time fave zodiac birthday gifts with you, so you can share with your fellow children of the cosmos. (That is, of course, if you don't splurge on them for yourself first.) Now, if you're anything like me, your entire life revolves around the stars — so much so, I even go into hiding once a year during the Cancer full moon. (I kid you not, I am not exaggerating.)
Astrology is a lifestyle, and the moment you begin studying the zodiac, your world is never the same again. (In the best way, I promise.) Granted, there is more to life than studying the cosmos, but then again, what's the point if there's so much you can learn about yourself in the process? At the end of the day, truly knowing yourself and understanding your flaws is part of coming into your power. So, why not start with astrology? Wouldn't you be interested in learning what makes you unique from everyone else?
I'm not going to lie, if more people took the time to understand their natal charts and astrological elements, things would be so much easier. Think of it this way: What would we do without red lights and stop signs? We'd crash, right? Well, same thing goes for astrology. Knowing that someone has a lot of water in their chart immediately reminds you to be sensitive with them... as opposed to someone with a lot of fire, who goes through life full speed ahead. If more people knew how to work with one another's energies, things would run a lot smoother. We are all completely different beings, and this is what ultimately creates the circle of life. Anyway, I digress. Here are my top 10 favorite zodiac gifts:
Astrology Book
This book is hands down one of the best to have around. Not only is it adorably quaint and coffee-table worthy, it's also really interesting. Mercury is the planet of communication and thought process. In other words, don't you want to be a clever communicator? Or maybe you're trying to figure out how to start a conversation with a crush? If you know their birthday, you're golden. Get the scoop on their Mercury sign.
Curated Subscription
This is such a cool present! First, you let them know your zodiac sign, and then you take a quick survey. This will then determine the personalized products you receive. Each box comes with four to six mystical trinkets, and a monthly horoscope. This is everything, literally.
Zodiac Candle
Obsessed. I have this candle, and I've also gifted it to several friends. Not only does it smell delicious, it's also dainty and really chic. This is a must-have if you're going for those Boho chic vibes. Put it in your cart, or someone else will!
Cosmic Medallion
Um...this f-mazing necklace is currently in my Nordstrom cart, and I'm just about ready to press purchase. This is a statement piece, and if you're a Scorpio, it's the perfect way to tell the world to back the f*ck off. Stinger on fleek.
Zodiac Socks
OK, so, I know Christmas is a couple months away, but tell me this isn't the perfect stocking stuffer? I'm a Cancer but I would totally buy these babies if I were a moon or rising Sagittarius. Why the hell not?
Leo Lipstick
This. Color. Is. Life. Have you ever woken up in a sultry makeup mood? You know, that strange need to look like a sexy vampire at work? Well, Kylie Jenner's Leo Lip Kit is the answer to your prayers. Jenner is a Leo, so you already know this Lip Kit is magical AF.
Zodiac Ring
God, I love Etsy! This ring is just perfect. If it were up to me, I'd probably wear my entire natal chart on my fingers. Who's with me?
Zodiac Tee
These zodiac tees are so much fun. They've got that whole '70s vibe, and the colors are to die for. Personally, I want to wear one, and run through a sunflower field.
Cosmic Bangle
Alex and Ani will soon be the death of me. I get it, I'm a shopaholic, and we know that, but can we please talk about this cosmic bangle? Their charms get prettier every year.
Zodiac Mini Candle
So, you can never have enough candles, and these also happen to smell delicious! They're adorably tiny, so you can pair these up with a nice lotion or bath gel. Thoughts?