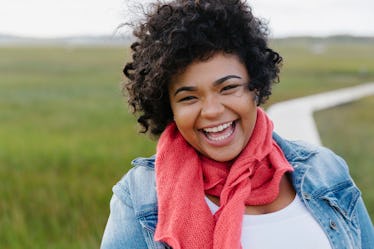 10 Ways To Set Your Spirit Free & Live Your 20s Completely Carefree
I don't know about you, but some people have a love-hate relationship with their 20s. This is mostly because there are so many factors that can interfere with your happiness during the first real decade of adulting. It doesn't matter where you're at in your 20s as you read this, because it's never too late to find out ways to set your spirit free and live any part of this decade completely carefree.
It's all about balance, which might have seemed almost impossible to do until you were actually doing it. Between your job, finances, social circles, and finding yourself, it's OK to experience a few hiccups along the way. The key is to not let all of the countless responsibilities of your 20s be all that you are. Your job may simply be something you do for income, and you truly define yourself by what you're passionate about — whether that may be a blogger, musician, artist, or something else. And if you don't like labels? That's cool, too.
Your spirit is transcendent, and it is reflected in everything you say or do. It's not something you can touch or see, but it requires some TLC, so you can live your best life in your 20s and the years to follow. Your spirit will be freer than ever if you consider these 10 ways to let it soar.