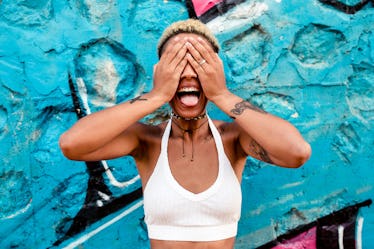 10 Unique Group Tattoo Ideas To Get On Spring Break With Your Favorite People
Spring break is an essential part of the college experience. Whether you're staycation-ing or living it up in a tropical paradise, it's a time to let loose, live life, and celebrate being away from school for a bit with some of your best friends. The memories you make with your BFFs on spring break will last you a lifetime — at least I hope they will. Who's to say how things will change and grow? But in the moment, the best thing you can do is be in the moment. And maybe for you and your friends that means figuring out the perfect group tattoo ideas to get on spring break.
For some, tattoos are a form of self expression. They're permanent reminders of loved ones, places we've been, and all the fun we've had. So, in the case of spring break, the question you should be asking yourself is why not get an awesome tattoo with your best friends to commemorate a great week?
If you and the squad are in need of some ideas, you're in the right place. These 10 tattoo ideas have something for everyone. Feel free to put your own twist on them. That way, the possibilities are truly endless.