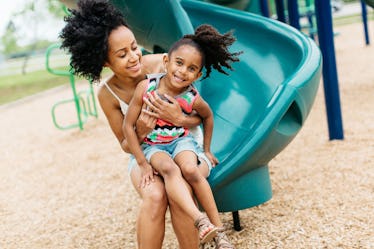 10 Things Your Aunt Taught You Growing Up That Turned You Into A #GirlBoss In Your 20s
Beep, beep. That's right, toot your #GirlBoss horn, because it's a quality you should be so proud of. You can't take all the credit for being the confident and independent woman that you are today, though. In almost every self-defining memory you have from your childhood, you were blessed to have a special woman in addition to your mom (or mom figure in your life) right by your side: your aunt. Get nostalgic about all of the things your aunt taught you growing up, and you'll realize that she gave you a first class ticket to being a total girl boss.
So, what exactly is a "girl boss?" It's a woman who takes control of her life, and isn't afraid to shoot for the stars. She's crushing it in her career and has her priorities in order. These are pretty big shoes to fill, but you slipped them on effortlessly, especially if you had a dope aunt prepping you from the get-go.
Learning the ropes from your aunt is just another testament that womanhood is the gift that keeps on giving. There's so much we can learn from each other, and ultimately, those lessons produce the amazing women you encounter on a daily basis. Your aunt knew what she was doing at the time, even if you didn't, so thank her for introducing you to these 10 things so you could wear the girl boss crown in your 20s.