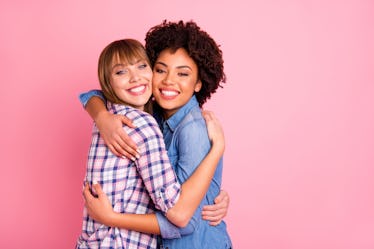 10 Things Every Millennial Can Appreciate When It Comes To Their Ride Or Die
There are plenty of potential friends out there, but a true best friend can be difficult to find. They're not just someone you casually hang out with, but more like family. You can tell the minute you've locked down your bestie, because it feels like you've finally found that missing puzzle piece you always needed. Your best friend is your confidante, travel buddy, secret keeper, and favorite comedian. You love them so much, and there are plenty of things to appreciate about your best friend as well.
Maybe it's been a while since you said, "thanks," so now is the perfect time to send that cute GIF or post a selfie of the two of you on the 'Gram to show your appreciation. Of course, it goes without saying how much you care about your BFF, but it also never hurts to show it off. Plus, adulthood can be a true struggle. So, as a fellow millennial, you can agree that your secret weapon to get through it all is your BFF. They helped you with these 10 things that they do without question.
Now that we all agree how wonderful best friends are, I think it's the perfect excuse to have a night in or out celebrating just that.