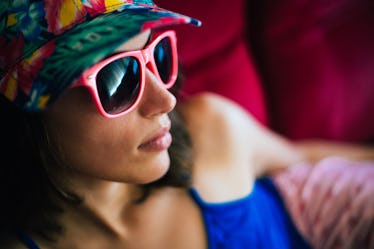 10 Things That Make Your 20s Easier, Because You Deserve A Break
Living life in your 20s can be a struggle at times. There are no road signs that tell you which is the easier path to take. When you decide on a path, there are no arrows pointing to the big AF hills that are worth the difficult climb. There's no doubt that there are forces you can't control, but there are things that make your 20s easier, and you're completely capable of making them happen.
You don't get to choose the curveballs that are thrown at you. You do, however, get to perfect your swing over time. The trick is, you need to make your day-to-day life as stress-free as you can, so you can save your energy for the complicated stuff. There's no quick fix to filling your 20s with only rainbows and butterflies.
You have to be willing to adapt and make changes to the things you actually have control over. (I know, it hardly seems like you have control over much, huh?) Ironically, you're usually the main person making your life harder than it should be in your 20s. Sometimes, you have to take a step back, analyze where things could be better, and take your fate in your own two hands. Anyone who's 20-something can afford to have life be a tad easier, and it really is possible if you keep these 10 things in mind.