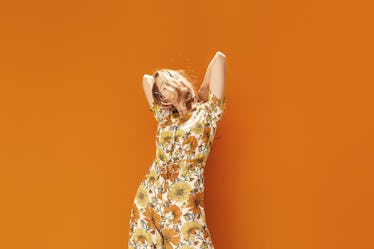 10 Things You're Unknowingly Doing That Are Making Your 20s More Difficult
Sometimes, you make things a whole lot harder for yourself without even knowing it. The things that are making your 20s more difficult could be mindsets and behaviors you have on the regular. As you likely very well know, there's always time to break away from what you're used to doing.
Have you been stuck in a funk lately? Or have you found yourself in the "why me?" predicament over and over again? Before you place the blame on things that are out of your control, check yourself first. Your reactions, thoughts, and habits could have a major impact on your daily situation, so it's prime time for a quick recap.
Are you constantly comparing your life to your friends', or sticking with a job you know isn't the perfect fit for you? Those are situations you can control, and without your full participation and dedication, they'll continue to make your life harder than it has to be.
I know it's easier said than done, but you have to remove any excess clutter from your life ASAP. I'm not trying to bash anyone, but in a way, you can be your own worst enemy when it comes to making adjustments in your life. These 10 things should help you pinpoint the obstacles that are getting in the way of living your #bestlife.