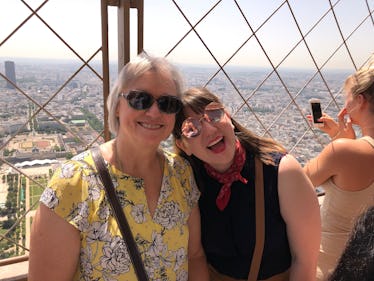 10 Things My Mom Taught Me That I'll Definitely Teach My Kids One Day
There's no one I trust and love more than my mom. She's that perfect combination of a best friend and a role model. Luckily, I've had years of watching her in action, so I feel more prepared to take on the role myself, and there are some really awesome things my mom taught me that I'll teach my kids one day.
If you have an amazing relationship with your mom, you know that whatever lessons she taught you when you were a kid have likely stuck with you to this day. It may not be all that obvious, but she's constantly leaving you with little nuggets of wisdom. They could come in the form of long stories that have great morals, or just little comments here and there that make a major impact.
There are obvious life lessons parents might teach their kids, but then, there are the very specific ones that need to be written down somewhere. I don't know about you, but I feel like my mom is a genius guru the world has been #blessed with.
As my best friend, confidant, and number one advice giver, I go to my mom all the time. I call her at least once a week, and hope for some of those motherly nuggets of wisdom. That's why I know I'll be passing down these 10 life lessons my mom taught me to my kids one day.