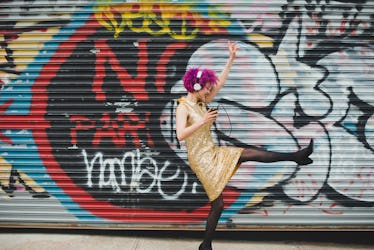 10 Things Millennials Are Known For Taking To An Entire New Level
Some may believe that millennials are all about documenting memories on the 'Gram, embracing the digital nomad life, investing in experiences over material "things," and attending weekend brunch with friends. Yes, those things may be true for many of us — but there are additional things millennials are known for taking to an entire new level, too.
It's true that some of us are attached to our phones — I'm definitely guilty of that one — but we are also able to balance our social media with thriving in our careers, getting chores checked off the to-do list, paying bills, and finding time to spend with the crew. Millennials don't just settle for the norm — we take things a step further.
I can confidently say that adulthood nowadays is a lot different than when my parents were adulting in their 20s. Times have changed, and each generation brings new trends to the table. It's not just social media that millennials have taken over, either. We're changing the game when it comes to work, relationships, travel, and even food.
As a millennial yourself, you can look at this list of 10 things your generation has glowed up for everyone else and feel proud AF. Now, celebrate with a stunning selfie, because you deserve it.