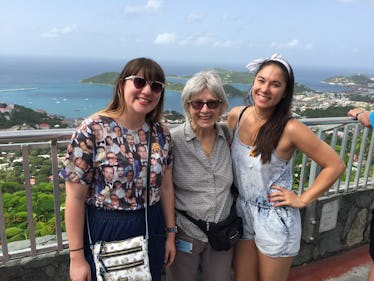 10 Surprising Things I Learned From My Grandma That I Think Every Millennial Should Hear
There are many incredible women in the world who deserve the title of "hero," and my grandma is definitely one of them. She has never let her age stop her from doing amazing things — she continues to work hard, educate herself, and dish out some of the greatest advice I've ever been given. I could listen to her talk for hours on end, and everything she says is both delightfully hilarious and oh-so-true. If you have a close relationship with your grandma like I do, you'll soon realize that the things Grandma teaches you will become apparent and invaluable in your 20s.
Sometimes, it takes a bit for great advice to finally hit you. Actually, these 10 words of wisdom are things my grandma has been telling me for years, but they didn't start making sense until just recently. Some of them are food-related, but they're priceless, nonetheless.
I feel so blessed for all of the time I'm able to spend with my grandma. Not only are we making great memories, but I like to pretend I'm heading to class, and will return home with all the answers to take on my 20s with total ease. Hopefully some of these little nuggets will help you as well, from my Mema to you.