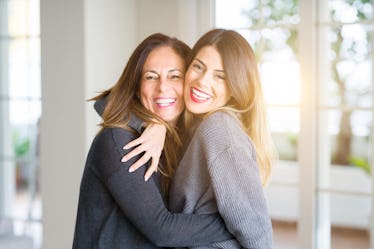 8 Best Pieces Of Advice My Mom Gave Me About My 20s, In My 20s
Let's face it: When someone says, "Adulting is hard AF at times," you can likely relate. Your 20s is filled with some unexpected curveballs, and the Internet may have become one of your resources for assistance. But if you're like me and have a close relationship with your mom, her guidance will always take that number one spot in your eyes. I know I can text my mom 24/7, and the best pieces of advice from Mom that make my 20s so much easier are the things I constantly find myself relying on.
My mom is pretty much the Lorelai Gilmore to my Rory, and I don't know what I would ever do without her. I'm always calling her to vent about anything and everything, and when I seriously don't know what to do in a particular situation, she helps me figure it out. That's why I depend on her great advice, especially on how to navigate the ups and downs of this decade.
These eight words of wisdom have truly stuck with me. Since I feel #blessed to have a mom who's so wise, I'm happy to share everything she's told me with you that I take to heart.