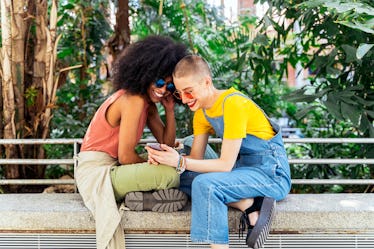 10 Romantic Summer Date Night Ideas For Your Next Bae-cation
You're going on vacation, and you planned everything — the flights, the housing, the restaurants, the public transit. You have everything set, and your partner is hopefully appropriately grateful for how organized you are. But wait — did you schedule time for romance? It may seem like romance will come naturally once you're on vacation (and it probably will), but that doesn't mean you don't want to plan ahead. Fear not — if you've skipped over this stage of the planning, I've compiled a list of summer date night ideas for your vacation.
Romance doesn't have to be too involved — sometimes, simple is better. And when you're already R&R-ing hardcore on the beach or in some foreign country, maybe you want date night to be laid back. Or maybe you want to do something over-the-top, because why not? You've gotten away from work for a few days, and you want to make that time count. Romance doesn't work a five-day week, and it doesn't take vacations (unless you want it to, in which case it can go chill whenever, seriously, romance is super laid-back). But being on vacation can be the absolutely perfect time to plan the date of your dreams. A lot of these ideas are for you and your partner, but you can easily implement them with whoever you want to go on a date with, even someone you just met this vacation!
Read on to find 10 summer date ideas for your next vacation.