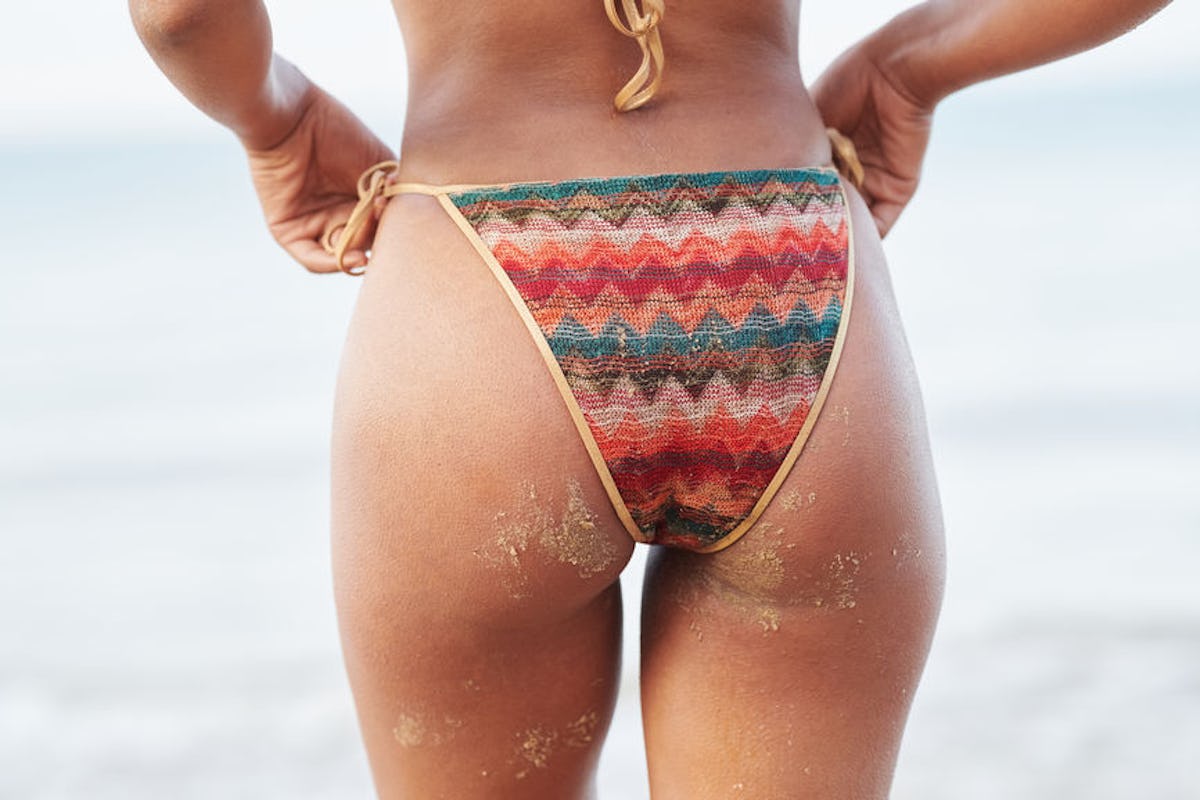 10 People Reveal How Their First Time Having Anal Sex Really Went Down
Anal sex is a bit like a roller-coaster: exciting for some, nerve-wracking for others, and an experience with so much fun potential. Maybe anal sex is your only/main option, because of your anatomy or because of vaginal discomfort. Anal can also be a kinky alternative, or a kinky way to give or receive double the pleasure. If you're curious about what your first time having anal sex will be like, take it from the women and non-binary folks who've been there: It's going to be a physically distinct as well as emotionally distinct experience.
There might be some physical discomfort in the beginning, since your muscles are trying something new. That's why it's important to take it easy, be patient, and ensure that the receiving partner lubes up during anal sex. As for emotional discomfort? There really shouldn't be any. Sexual consent is always and absolutely necessary — no "if"s, "and"s, or "but"s about it. Something to consider is that consent for having anal sex, specifically, is crucial, too. As Planned Parenthood puts its, "Without consent, sexual activity (including oral sex, genital touching, and vaginal or anal penetration) is sexual assault or rape."
Another aspect to consider is safety during anal sex. Use a condom to prevent the passing of STDs. And if you're switching from anal sex to vaginal sex — in that order — a new condom is necessary. Once you've got the time, lube, condoms, and a patient, consenting partner, you'll be good to go. Here are 10 women and non-binary people on what their first time having anal sex like — the convos they had leading up to it, how it felt emotionally, and whether or not they'd do it again.