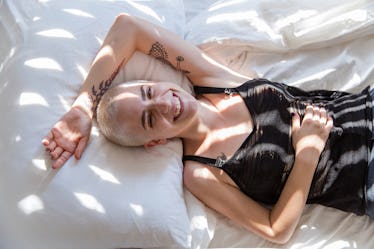 10 Things That Can Put A Smile On Your Face, Even Though They Seem Small On The Surface
Sometimes it's the little things in life that we need to pay attention to the most, since many of us tend to focus on massive milestones or life events as sources of future happiness. We hope for a salary raise, wish for a proposal, or daydream about moving to a foreign city. But the truth is that it's the small things that make you happy and make you feel your best in your everyday life.
Instead of worrying about larger things (which are often out of your control anyways), the best thing you can do for your daily happiness is to pay attention to, and learn to incorporate, the little things that work to boost your mood. Happiness is, in some ways, a measurable science, which is excellent news for all of us. The more activities you're aware of that work to release feel-good chemicals into your brain, the better. The more strategies you have to reach that trigger, the better.
Whether it's sex, meditation, or a long walk on the beach with a furry floof, it's good to have a wide range of feel-good strategies for the days when you're feeling anything but good. Besides, none of these things have to be hard to achieve. You don't need to go to a theme park or the zoo to find happiness. Here are 10 easy ways to feel happier when you need a boost the most.