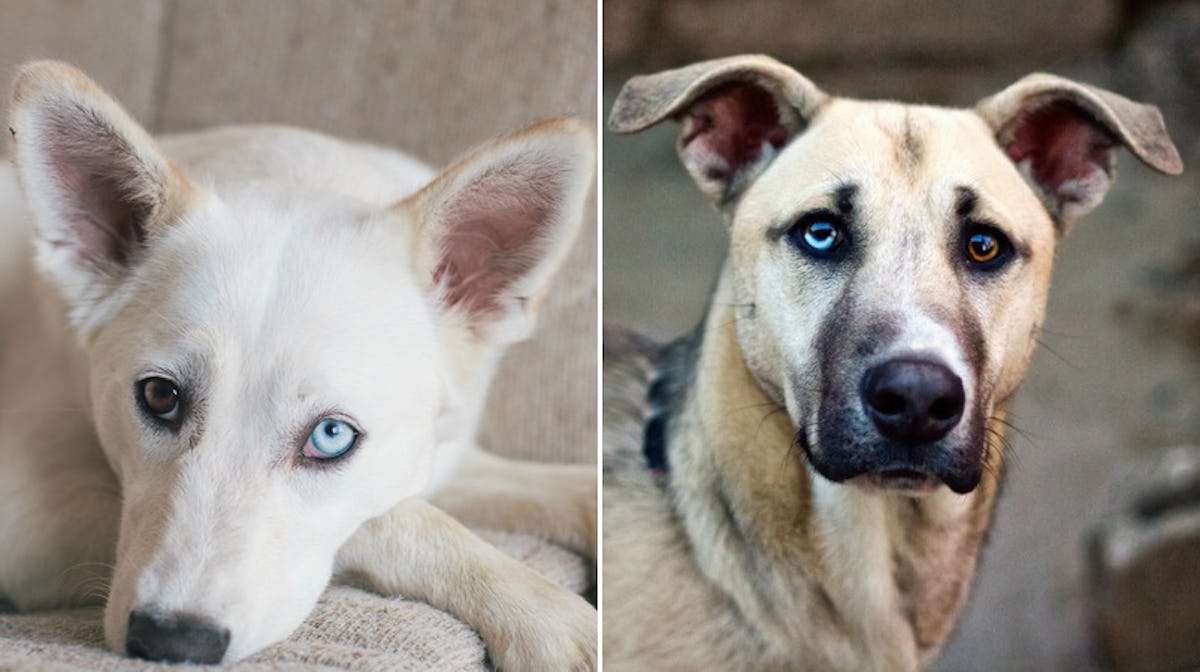 10 Pics Of Dogs With Different Colored Eyes That'll Destroy You With Cuteness
Falling prey to puppy dog eyes is the sweetest surrender you will ever encounter in your life. Dogs are one of the cutest things to walk this earth, and we are so here for them. Don't even get me started on that curious head tilt that will melt your heart instantly. That combo of cuteness would destroy anyone. Now, if you want to tread in unbearably adorable territory, a roundup of pictures of dogs with different colored eyes will send you over the edge and into an adoring oblivion.
It is that serious when the appearance of a pup is involved. They could be doing just about anything, and with one look, they stop your whole entire world. We really don't deserve them, but we will instantaneously swoon without warning as a price for being able to have to them in our lives.
According to WebMD, the reason dogs and humans alike can have different eye colors is due to something called heterochromia iridum. It influences the color of the iris and is pretty rare; less than 200,000 folks in the U.S. have different colored eyes. These fur babies may have two different eye colors, and we are seriously swooning.