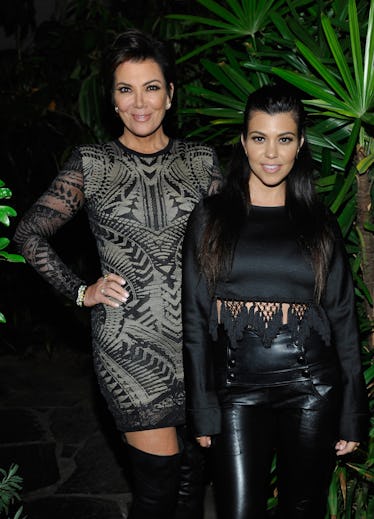 These 10 Celebrities Look Exactly Like Their Parents, It's Almost Scary
John Sciulli/Getty Images Entertainment/Getty Images
The Hollywood star doesn't fall far from the tree. Or something. Nicki Minaj had fans doing a double take when she and her mom Carol Maraj stepped out together during the 2018 New York Fashion Week. That's because the two look almost exactly alike. The resemblance was so uncanny, it had me wondering what other famous folks got their star-worthy genes from their parents. As it turns out, a whole lot! While plenty of celebrities have children of their own who look like them (think Reese Witherspoon and her daughter Ava), I found 10 photos of celebrities who look exactly like their parents. In fact, there are probably loads more, you just have to take the time to look.
In my research I learned two things: Celebrities either look like their parents in their physical features or in their mannerisms and physicality. A good example of physical lookalikes would be Jaden Smith and his father Will Smith, which you'll see when you scroll down. A father/son duo who share similar features and physicality would be Tom Hanks and his son Colin. If you've seen any of Colin's movies, you know exactly what I mean.
I'll kick us off with an easy one first...