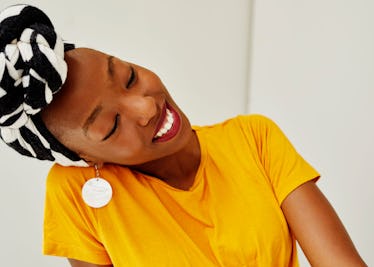 10 Mottos You Should Live By In Your 20s, Because The Best Is Yet To Come
Mottos are short and sweet reminders that there's a silver lining to many of the situations you face throughout your life. Do you feel like you just can't catch a break climbing the ladder in your dream career, or are you having an all-around bad day? It's time to embrace the mottos you should live by in your 20s, because words of encouragement will be your best friends throughout the decade.
When you really sit back and think about it, you've be thriving from the magical influence of mottos all along. Your family, teachers, and coaches have been saying them to you since day one. They might have sounded like a broken record at the time, but those positive words really came in handy, nonetheless.
You don't need me to tell you about the obstacles that can leave you feeling confused and slightly uninspired in your 20s. You're adulting to the max, and falling into a web of frustrations is bound to happen at some point along the way. Don't sweat it (wait, could that be a motto?), because any of these 10 mottos will fit onto a Post-It note and will keep you hopeful for the day ahead. You got this.