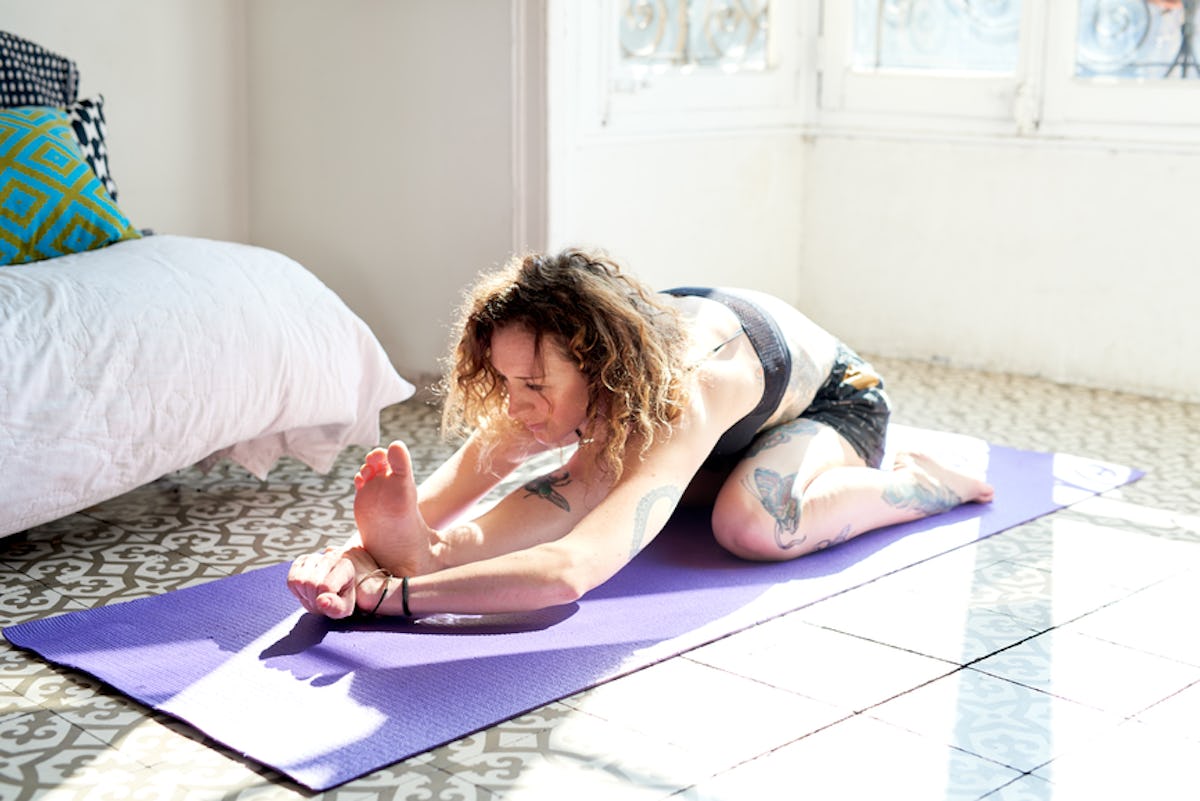 These Home Workouts Will Be There For You When You're Just Too Lazy To Go To The Gym
Getting to the gym is such a freaking struggle, especially when one of your many talents is being lazy. Seriously though, that sweaty environment is just so unappealing compared to the luxurious comfort of home sweet home. Still, you don't want to neglect your fitness goals forever, so lazy home workouts will have to suffice so that you can maintain the #gains while still living that sloth life.
Honestly, there are so many ways to lean into your lazy tendencies and squeeze in a quality sweat sesh right alongside your bed. Hell, if you really want, you can even do your workouts in your bed if you've officially reached that level of commitment to moving as little as humanly possible. Plus, if you happen to have an Amazon Alexa set up in your house, she can pretty much double as your very own personal trainer, so you don't even have to put in the effort of googling a HIIT circuit or a yoga flow. Being lazy has never been so easy, amirite?
So, when you want to move your body a little, but hitting the gym is just definitely not in the cards, try squeezing in these 10 moves with your favorite Netflix show on in the background, so you'll basically feel like the queen of multi-tasking, in the laziest way possible.