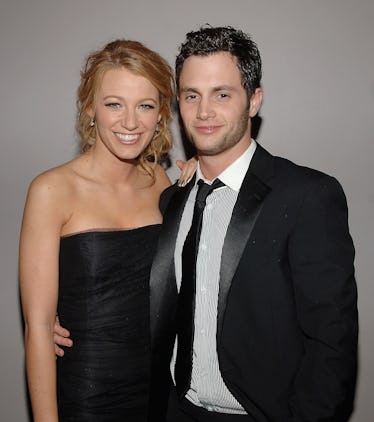 Here Are The 10 'Gossip Girl' Actors Who Dated Each Other IRL
Jamie McCarthy/WireImage/Getty Images
If you're a true Gossip Girl fan, then you know just as much drama went down behind the scenes as it did on the series. Over the course of the show's six-season run, there were rumors of feuds, disputes, and diva behavior, and — as you'd expect when you put a bunch of ridiculously good-looking actors together — a lot of juicy hookups. Though it's still unclear how many Gossip Girl actors dated each other IRL and how many were only rumored to be dating, it's clear that co-star romances were prevalent. In fact, according to Blake Lively, those off-screen hookups were actually encouraged by production.
"I remember there was one point where we were just afraid of how our personal lives overlapping our work life could be perceived by our bosses," Lively told Vanity Fair during an August 2017 interview, "[but then] we were like, 'Oh no, that's exactly what they want.' They wanted us all to date ... They wanted that, because then it fed their whole narrative. People could buy into this world." Well, congrats, team, because it definitely worked.
Gossip Girl herself (or, well, himself) may be the only one who knows exactly what went down behind the scenes, but here are the biggest GG cast hookups you should know about.