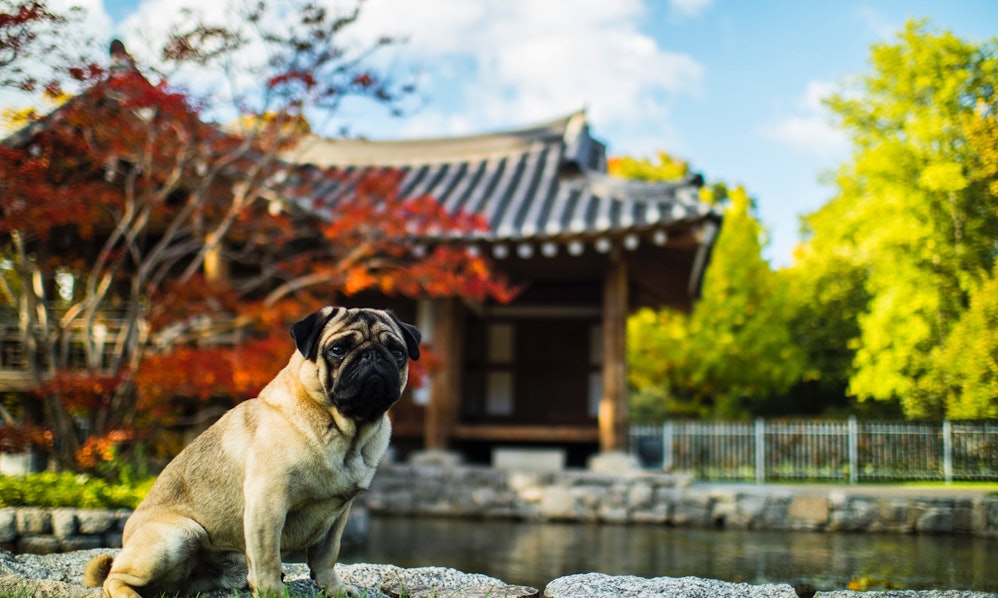 PEXELS
10 Dogs Dressed Up For Thanksgiving Who Are Ready AF For You To Pass The Pumpkin Pie
Since many of us are stuck at college for most of the year, our time with dogs is, unfortunately, severely limited. I don't know about you, but this is definitely something I want to change. However, until I can get a pup of my own, I thrive off of any animal walking down the street, and I proudly follow hundreds of dog accounts on Twitter and Instagram. With the holiday season upon us, the cuteness game has been taken to a whole other level with dogs dressed up for Thanksgiving and other occasions. And let me tell you, I am living.
With their incredibly adorable faces and silky, smooth coats, doggos are angels on earth that humans just do not deserve, plain and simple. Add in some turkey costumes and ruffled feathers on a confused pup's back? A sweet autumnal bandana? I am sold. That's all it takes for love to strike, apparently.
I have a cat at home who can't sit still for these things (as I assume most cats won't) and also, she's not as cute as a dog — although, my sister will tell you differently. But, let me take a crucial minute to show you exhibit A. (I'll wait.):
Aren't you just melting? And I don't know about you, but being told to give thanks from a nice fluffy face like this is just so convincing. But whatever you prefer, cats or dogs, these 10 puppers are sure to brighten your day and make your Thanksgiving break all the more better.
1

Google Blessed Us With Thanksgiving Dogs, And We're Here For It

This tweet is truly a gift, because we don't have just one, but six photos of dogs getting into the Turkey Day spirit. The first costume is so good, that it kind of just looks like the pooch was always destined to rock it. And also, who else is super surprised that table of dogs didn't go after that scrumptious dinner? I know that last Chihuahua is.
2

This Fly Pup Who's Rockin' A Festive Bandana

This sweet, innocent face is preemptively apologizing for the mess this little guy will make Thanksgiving night as he goes for the stuffing. And even if this pooch just has a turkey bones chew toy, you know that bandanna is not staying clean. But, we can all agree this pup looks fly in it.
4

The Dapper Dog Knows What's Up

Who said dogs can't rock neckwear? Because they definitely can, so shame on you for thinking otherwise. Sit this pup at the table with the 'rents, and serve him some biscuits, because he definitely has way more swag than a lot of guys you could bring to dinner (just saying).
8

Goldens Are Ready For The Din-Din

These lovely Golden Retrievers are looking a little long-faced, but they are just as ready for the yams as you are. Those little pilgrim shoes are so fetching, and the turkey sign in front of the bandana dog is also a nice touch. These Goldens deserve all the gold stars.
9

A Pure Smile And Hungry Belly Melts Our Hearts

The purity here is insane, and I could stare at his little smile. He's so excited for a dog with a mini hat and a bowtie, but bless his soul.

This fluffy guy goes the whole nine yards for the holiday with his whole suit look. And, again, look at that face!
10

Peek-A-Boo Pumpkin Cutie

Pumpkins are still in season, and this pupper is taking full advantage of that (and his cuteness). I don't know if it's the hoodie or the placement in the pumpkin, or maybe it's just the look on his face, but Herman is working this shoot. #inapumpkin is my new favorite thing, because of this picture.