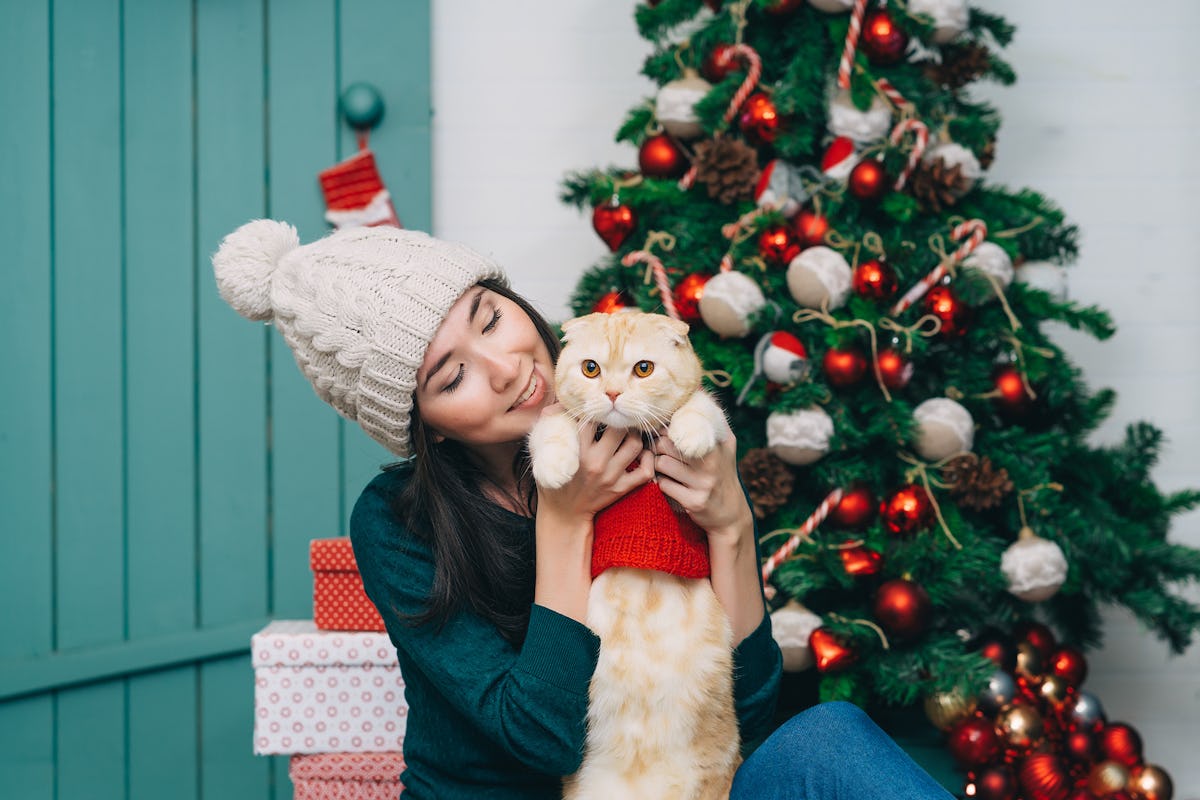 10 Cats In Christmas Outfits Who'd Seriously Rather Be Doing Anything Else
Christmas is all about spending time with your family. That includes your pets, too. However getting cats involved in all the holiday festivities can be a real task. Felines get a bad rep as the Scroogiest of animals, but we totally get it. Sometimes, I just want to be left alone, and not thrown into an ugly Christmas sweater. Some cats love a good holiday family photo, and others are just hating life the whole time. Regardless of their holiday spirit, we can't help ourselves from putting our beloved cats in Christmas outfits just to celebrate the holiday season.
Every meow sounds like a "bah humbug," but even the Grinch and Mr. Scrooge learned to love Christmas, so there is always hope. Maybe these 10 cats dressed in their holiday best will realize how great they look, and turn that scowl upside down. You know Santa won't give you any presents if you're grumpy. So kitties, here's a little helpful tip from me to you: Even if you're hating it, fake it 'til Christmas morning when the gifts are already under the tree. Then, you can be as grumpy as you want. I'm really sorry you're being forced to wear that Santa outfit, but it's true, you look absolutely purr-fect and I hope you have a meowy Christmas.