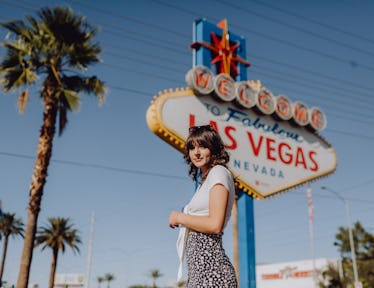 10 Winter Trips Every Leo Should Take That'll Speak To Their Summer Soul
Phoebe Jane Barrett / EyeEm/EyeEm/Getty Images
Being a summer baby in the winter can be difficult because you can't necessarily wake up, throw on your favorite one-piece bathing suit, and head to the beach. In fact, if you want a dose of sunshine and #lit vibes, you have to travel and go on the very best winter trips for Leos. Although these trips might require purchasing a plane ticket or dipping into your savings account, it's alright. They speak to every part of your lion soul and let you escape from the snow and cold.
Especially when the forecast reads below 32 degrees Fahrenheit, it's ideal to have a suitcase in your hand and be hopping in a car on the way to the airport. Although your Aquarius and Pisces besties might thrive this time of the year — cuddling up on their couches and catching up on the latest shows on Netflix and album drops — the shorter days might make you feel, well, depleted.
They might make you crave adventure more than ever before, and the June and July days where your feet are sandy, your hair is beachy, and you're socializing with everyone. For that reason, you have to plan the best winter trips for Leos and get out of town. Here are 10 that'll speak to your summer lovin' soul.