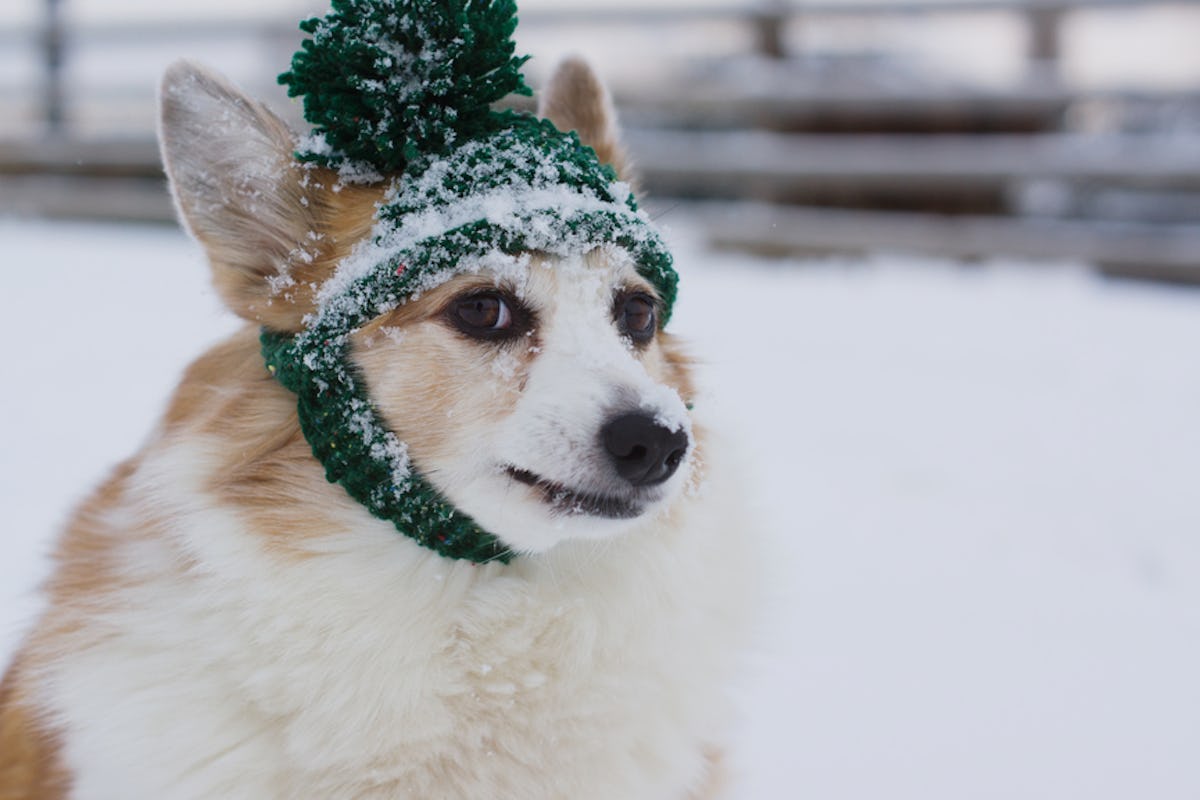 10 Incredibly Adorable Dogs Enjoying The Snow, Because At Least Someone Likes It
If you've ever had a sweet fur baby of your own, you know this: They absolutely adore the snow. I mean, they really love it. My dog begs to go outside and play in the snow about 10 times a day, and I'm sure she'd be way happier if I just let her stay out there and frolic all of the time. I, on the other hand, tend to start despising this time of year once the very first snowfall graces us with its presence. It's just too cold, you know? But our dogs seem to disagree. Between romping around, sitting pensively in a snow pile, and catching snowflakes, they're truly living their best lives. You see adorable dogs in the snow pretty much everywhere.
TBH, I love my dog, but these are the times when I'm just slightly jealous of her — some dogs just have it so good. And the fact that she is completely unbothered by laying in the snow for long periods of time is the cherry on top. Meanwhile, picture me calling for her from the porch, bundled up in boots, three sweaters, a coat, scarf, and gloves, hoping that for once she'll listen to me and I don't have to spend 20 minutes waiting for her to get bored.
Even if their love for the snow drives us nuts at times, you have to admit their snow time shenanigans are just too cute to stay annoyed at. Need some happiness in your life? Just take a browse through these 10 photos and videos of doggos having the best time in the snow.