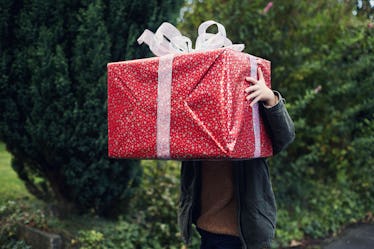 10 Ridiculously Perfect Holiday Gifts For Your Boyfriend Or Girlfriend Under $20
The holidays are now upon us and with Black Friday, Cyber Monday, and Giving Tuesday in the rear view mirror, you might already have your holiday shopping done! If so, I'm jealous and I want your organizational skills, please. If you still have gifts to buy, then this list of amazing 2018 holiday gifts for your boyfriend or girlfriend under $20 might help you out! Under $20 dollars, you say? Yes, and they're all great gifts that will make your sweetie smile without breaking the bank.
Of course, the holidays are about spending time with loved ones, marveling at all the beautiful and sparkling holiday decorations, and partying with your friends in your finest cheesy Christmas sweater. The holidays are meant to be a time to relax and enjoy yourself, but budgeting and stressing about finding the perfect gift can really throw a wrench — or a candy cane? — into your good times. While you might be finding gifts for family, friends, and maybe even your boss, you're definitely going to want to nail the gift you give your boyfriend or girlfriend. Whether you've been dating for a few months or approaching a big anniversary, there's something on this list that works for every relationship stage!