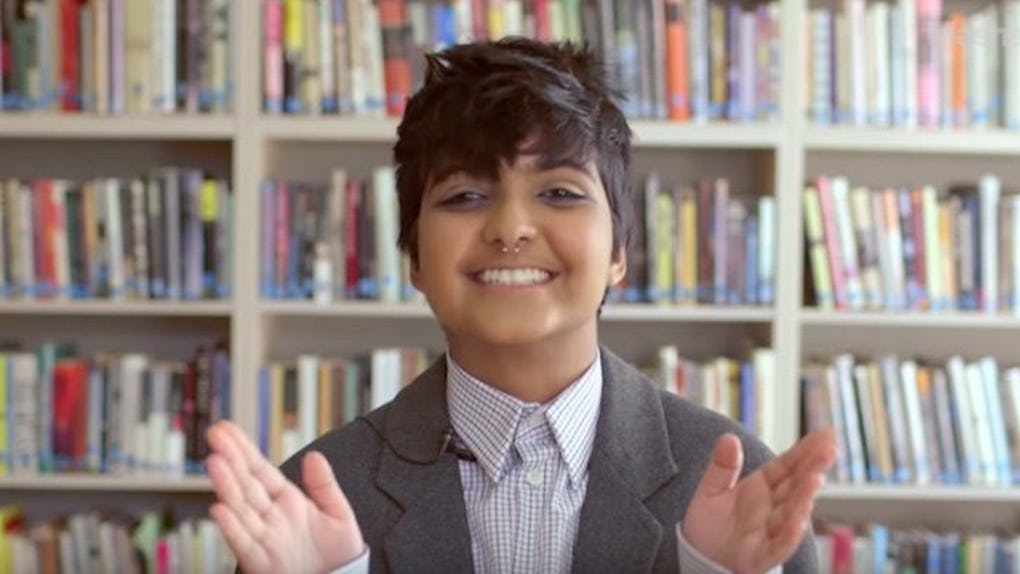 Mashable
Transgender Teens Speaking To Their Future Selves In 10 Years Is Everything (Video)
Historically, transgender-rights issues were rarely discussed in mainstream media. And when they were discussed, the conversation was often rooted in misinformation, politics and ignorance — leaving those who identify as transgender largely misunderstood.
But thanks to openly trans stars like Caitlyn Jenner and Laverne Cox, as well as activists such as Miley Cyrus, the discussion is evolving. Slowly, we're becoming more aware, more understanding and, most importantly, more welcoming.
This video, produced by Mashable, aims to further the progress we've made in recent months by illustrating what the experience of a transgender individual is really like. The hope is understanding will lead to acceptance -- both self-acceptance and acceptance by society that has historically ostracized and discredited them.
In the poignant short, transgender teens speak to their future selves. Asked to imagine their lives 10 years from now, the teens, aged 12 to 19, speak of a desire for love and support. It's at once both impossibly sad and incredibly hopeful to hear their messages to their future selves. Approval and love are basic human needs, and it's unacceptable that, because of their genders, these teens don't have them.
The video is part of a larger piece documenting "The Faces of Transgender Teen America." It's a long read, but an extremely important one nonetheless. Find the article here, and watch the video above.
Citations: The faces of transgender teen America (Mashable)