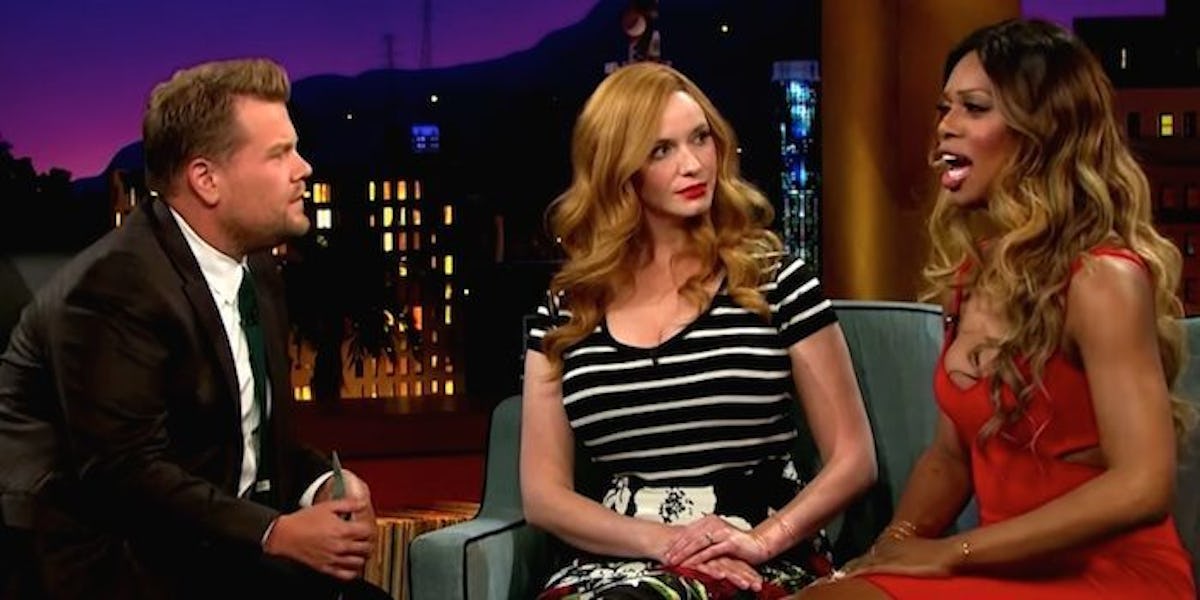 Laverne Cox Praises Caitlyn Jenner For Her Very Public Transition (Video)
During a recent appearance on "The Late Late Show with James Corden," actress Laverne Cox revealed her thoughts on Caitlyn Jenner's very public transition.
Cox, who went through her own transition in her 20s, explained her experience as a (then) working class transgender woman in New York is undeniably different than the experience Caitlyn Jenner is having now.
But, Cox says, she couldn't be prouder of Caitlyn, who faces monumental obstacles on a daily basis.
In the short video, Cox talks meeting Caitlyn, transitioning in the public eye and how she feels about being known as a "trailblazer" in the transgender community.
It's an interesting clip, so check it out above.