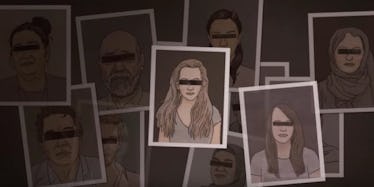 This Chilling Video On The Panama Papers Will Make You Question Everything
YouTube
If you've even casually glanced at the news over the past 24 hours or so, you likely came across a number of stories and posts regarding the Panama Papers.
The Panama Papers, in a nutshell, are an unprecedented leak of over 11 million files shedding light on the way corporations and affluent individuals hide their money, evade taxes and circumnavigate economic sanctions.
At the center of all this is the Panama-based law firm Mossack Fonseca, which caters to the rich and powerful and is the globe's fourth largest offshore law firm.
Hundreds of journalists are carefully examining the leaked files and finding the ways in which the world's elite takes advantage of shell companies and tax havens.
The documents were acquired by German newspaper Süddeutsche Zeitung and shared with the International Consortium of Investigative Journalists (ICIJ).
The ultimate consequences of these developments remain to be seen, but ICIJ described the situation, saying,
In terms of size, the Panama Papers is likely the biggest leak of inside information in history... The leaked data covers nearly 40 years, from the late 1970s through the end of 2015.
In short, this is a huge f*cking deal, and it exposes a secretive network of corruption many were aware of but didn't have substantial evidence on.
We're essentially being offered an intimate view into how the rich and powerful hide their shady business dealings.
The leak exposes the offshore holdings of 12 current and former world leaders (among other politicians) and offers new details about major scandals, like the bribery allegations surrounding FIFA (the body controlling international soccer).
Taking advantage of shell companies and tax havens isn't exactly illegal in every case, but as the Panama Papers highlight, these networks of financial secrecy are often used to hide illicit activities -- and their many victims.
It's far too easy for some of the world's most abhorrent individuals and institutions to keep their dirty money in the dark, and the Panama Papers are emblematic of that fact.
News surrounding the Panama Papers will undoubtedly continue to circulate in the coming weeks and months. In the meantime, the video below offers a solid but unsettling introduction into how the world of shadow finance negatively impacts people across the globe.
The ICIJ video reveals how offshore business activities and the exploitation of secretive tax regimes are linked to everything from the deaths of civilians in the Syrian conflict to child prostitution and human trafficking in Russia.
Citations: What are the Panama Papers? A guide to the biggest data leak in history (The Guardian), A new ICIJ Investigation Exposes a Rogue Offshore Industry (ICIJ), Panama Papers The Power Players (ICIJ), Panama Papers: a massive document leak reveals a global web of corruption and tax avoidance (Vox)