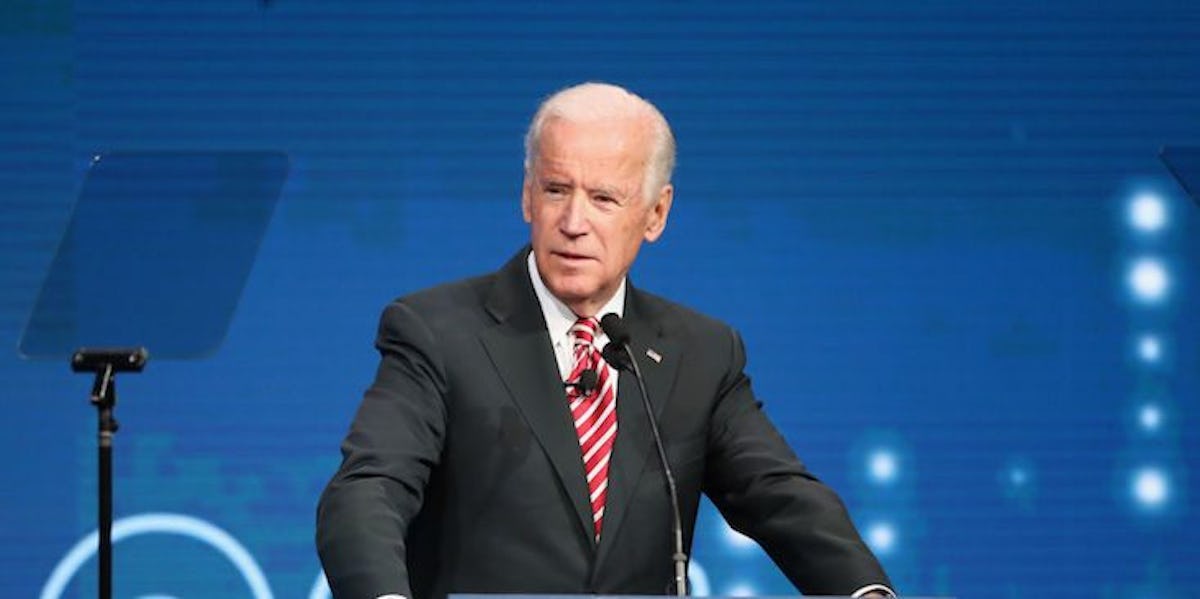 Joe Biden Announces Post-White House Plan And It Will Make You Cry
Frederick M. Brown/Getty Images
If there's anyone with a knack for making people emotional, it's former Vice President Joe Biden, and he's about to do it again in a new book.
Biden's book, which is set to be released on November 14, details his struggles with fulfilling his political duties in the year that followed the death of his son, Beau Biden, The New York Times reports.
In 2015, Beau died of brain cancer.
Six months prior to his passing, the Biden family gathered in Nantucket, Massachusetts for Beau's final Thanksgiving.
At the time, Beau said to his father,
Promise me, Dad. Give me your word that no matter what happens, you're going to be all right.
As a tribute to his son, Biden decided to title his book, "Promise Me, Dad: A Year of Hope, Hardship, and Purpose."
In a statement on the book, Biden said,
I hope my own story will strike a chord with other Americans who have walked the same path I have. I have always been fortunate to have an incredible support system around me, and I understand how many people in this country go through far worse than I have, with far less support.
In addition to releasing this book, Biden has some pretty big travel plans for the fall.
Biden is going to travel the country starting in November.
According to The New York Times, Biden is set to travel to 19 cities across the United States, starting on November 13, to host panel discussions with local leaders.
In a statement, Biden said the tour will generate conversations that go beyond "the 24-hour news cycle and 140-character arguments."
This tour doesn't really sound like a traditional book tour, it almost seems more like the beginning of a political campaign.
Biden might be 74, but it does not seem like he's ready to slow down anytime soon.
With that said, Biden hasn't offered any clear signs as to whether or not he'd run for president in 2020.
Back in May, the former vice president said he might run under the right conditions, such as if he's "healthy and viable."
He's expressed regret over not running in the 2016 presidential election and thinks he would've beaten Trump.
Back in September, Biden revealed he actually planned to run in the 2016 election, but was ultimately too heartbroken over his son's death.